Tears and Lace: The Anatomy of Emotion
Darquer launches new haute couture lace
Behind every piece of lace that finds its way into our lives, there is design. And behind every design, there is often a remarkable story. Such is the case with a new collection of extraordinary lace called "Tears and Lace," inaugurated this Fall by the illustrious haute couture lace manufacturer,
Darquer
.
Rose-Lynn Fisher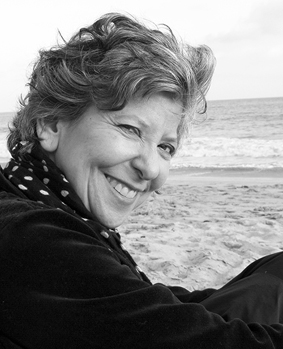 "Tears and Lace" is inspired by a photography series called "
The Topography of Tears
," by fine artist
Rose-Lynn Fisher
. Fisher had the idea of taking one of her tears and magnifying it through an optical microscope. The unusual and unique patterns revealed in each tear inspired her to delve deeper. Fisher eventually explored in microscopic detail a wide range of her own and others' tears, from elation and joy to yawning, birth, and rebirth. "The random compositions I find in magnified tears often evoke a sense of place, like aerial views of emotional terrain," says Fisher. "But when I first viewed this particular tear through my optical microscope, it made me think of lace; it was like a clue about the wondrous complexity of emotion. I never could have imagined that years later this tear would actually be made into Calais lace!" But that's exactly what happened: Fisher's work was discovered by Darquer during a recent exhibit at the
Palais de Tokyo
in Paris, which is described by exhibition curator Rebecca Lamarche-Vadel as work that « reveals the existence of a multitude of territories inside of us… attempting to make visible through images, the physical manifestations of the intangible and undecipherable. »
Photograph of microscopic tears, Rose-Lynn Fisher; "Tears and Lace" for Darquer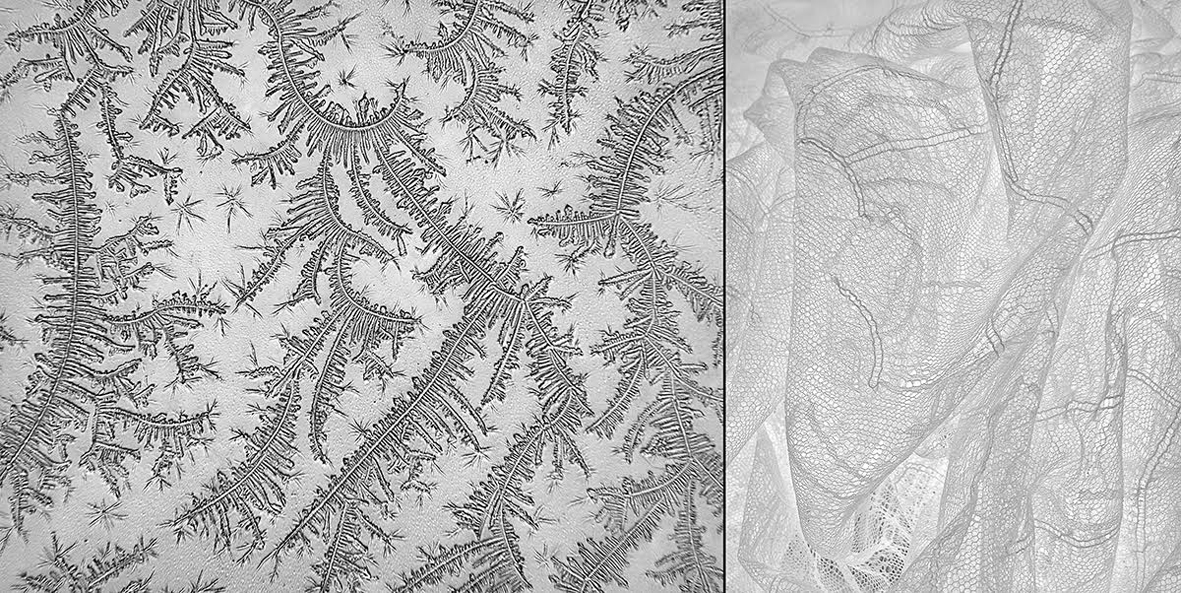 The collaboration between Darquer and Fisher began in the summer, after Darquer set to work to make visible – and in lace – the "intangible and indecipherable" anatomy of emotion as revealed in Fishers work. "Tears and lace honor each other in moments of intense aliveness, the moments that are long remembered," says Fisher. " Tears and lace bring together the temporal and the timeless; the spontaneous unadorned language of emotion clothed (literally) in refinement.
Founded in 1840 and integrated into the
Noyon Group
in 2008, Darquer brings 175+ years of incomparable savoir-faire into the design and manufacture of this stunning haute couture lace, which will be launched at the PremiereVision fashion trade show in Paris this month. It is the first of other creatively daring textile projects that Darquer is embracing through the worlds of fine art, haute couture, and the rich heritage of French lacemaking.