Oh my bra!
You are about to enter the bra zone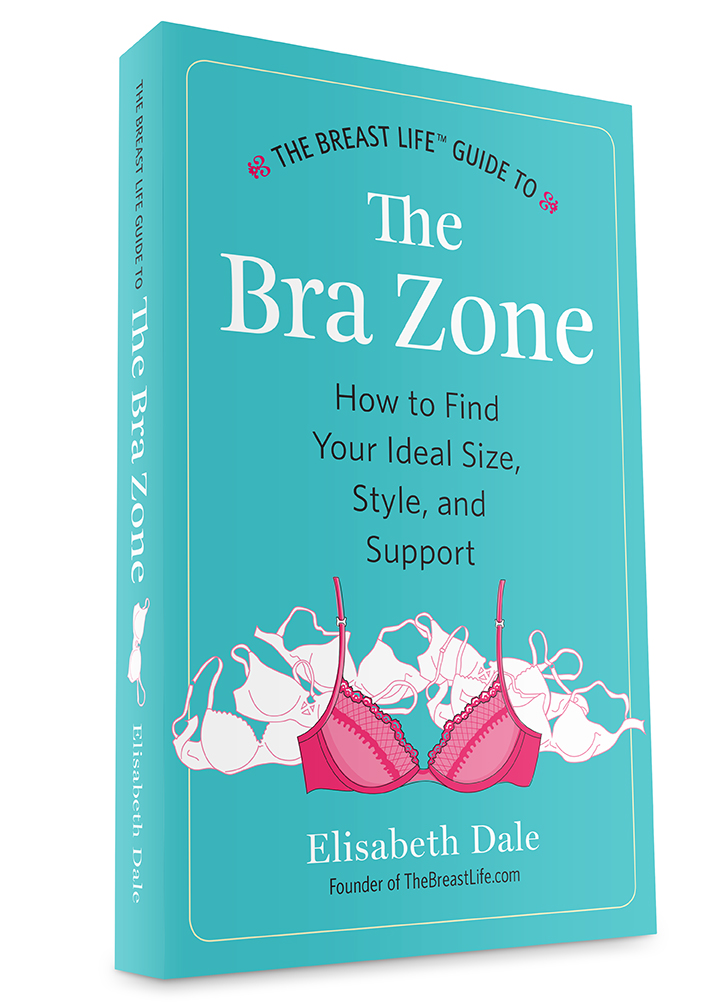 Thankfully Elisabeth
did
finally draw that "Get Out of Bra Jail Free" card. The result of her hard-won experience and wisdom is chronicled in
The Bra Zone
. In this practical, compact guide, Elisabeth chronicles the almost dizzying array of options now available to us all, girls, women and – yes – men (because welcome to the 21st century: Some men
do
wear bras). It's almost common knowledge at this point that 85% of us are wearing the wrong bra size - but why is this the case and what can we do about it?
The Bra Zone
was written in large measure to "unhook the mystery of fitting and sizing."
The Bra Zone
covers everything from bra myths and realities to bra fit basics, hacks and fixes, shopping for every body (as in body
type
), and the ten rules for bra zone bliss. (She also includes an international bra size chart that actually makes sense, thank you very much.) And that's a lot of ground, since the first thing we put on in the morning and the last thing we take off at night – and the one thing that touches our skin in the most intimate way – is our lingerie.
Some of you dear readers might not know that the title "The Bra Zone" harks back to "The Twilight Zone," a wildly successful science fiction television series from the sixties about people having mysterious, inexplicable paranormal experiences in the midst of their daily lives. (Sounds a little like…bra shopping?)
Elisabeth is the author of "
bOObs: A Guide to Your Girls
" and launched
TheBreastLife.com
to give both genders a safe place to talk about breasts and find the resources they need. She's also a speaker and breast expert who has appeared on
Good Morning America
and featured in a number of publications, including the
New York Times
and
Cosmopolitan
. She credits herself as changing the world, "one boob at a time" and enjoys staying out of her comfort zone. Which is why you'll find her – in a bra, of course - doing stand-up comedy in Los Angeles. Here's to keeping abreast with Elisabeth and her efforts!