Land of Lace
Darquer: The Ne Plus Ultra of Haute Couture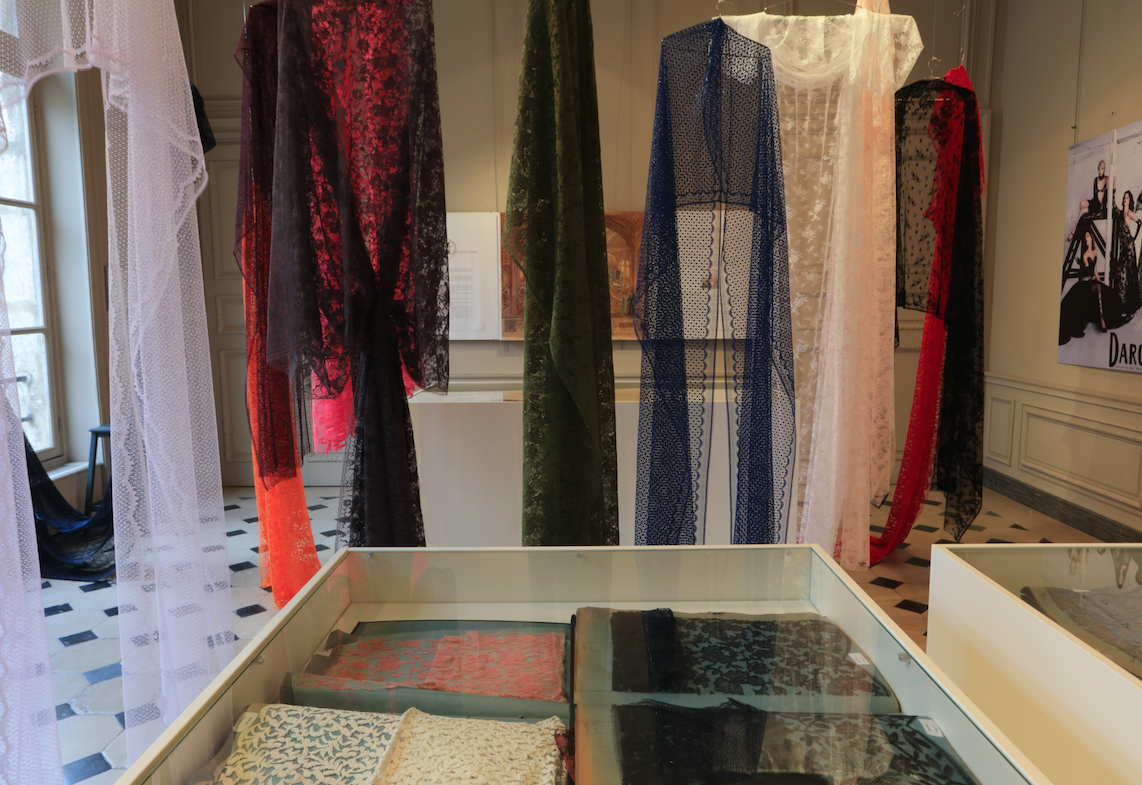 Inside the Académie d'Architecture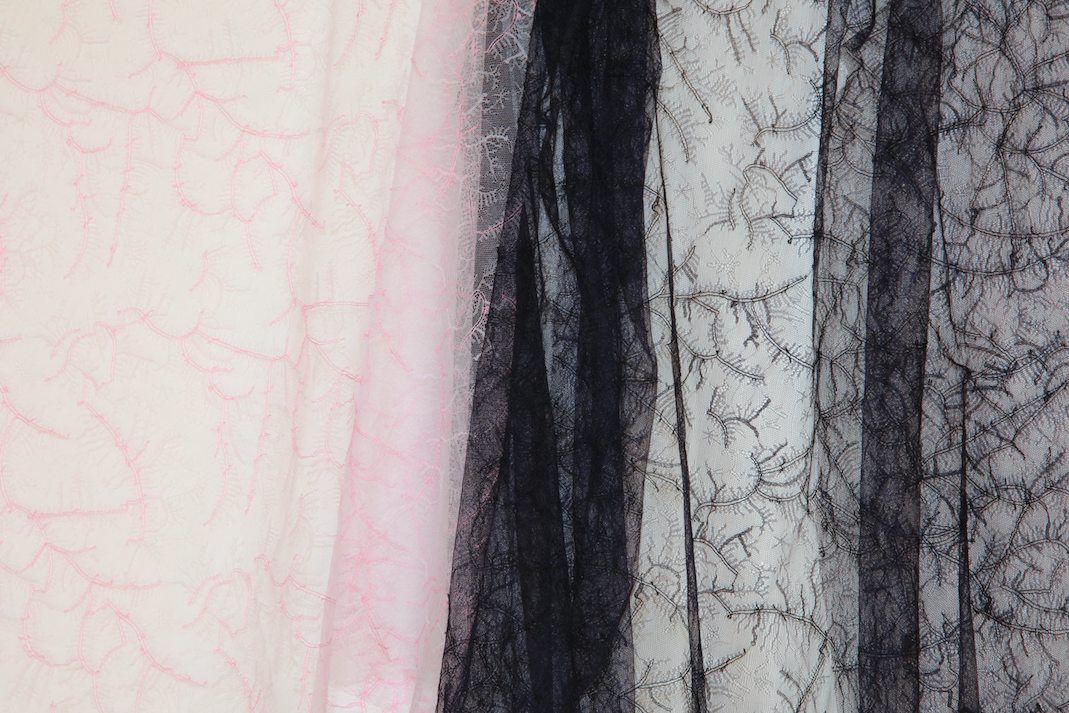 Tears and Lace by Rose-Lynn Fisher for Darquer Lace of Calais since 1840


Mohair and felted lace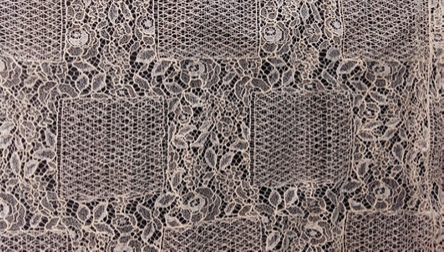 2/
Quirky lace
is inspired by the airy, evanescent nature of beer foam. Conjured by Darquer Creative Director Frederic Rumigny, it recalls lace used in the 18th century known as «la Blonde», or «Pale Ale». This quirky lace is essentially a raised cotton lace that can be split apart to create holes or loops, which allows the lace to be tied or twisted. This ancient and complex technique was brought back to life by Darquer designer Vincent Fasquel.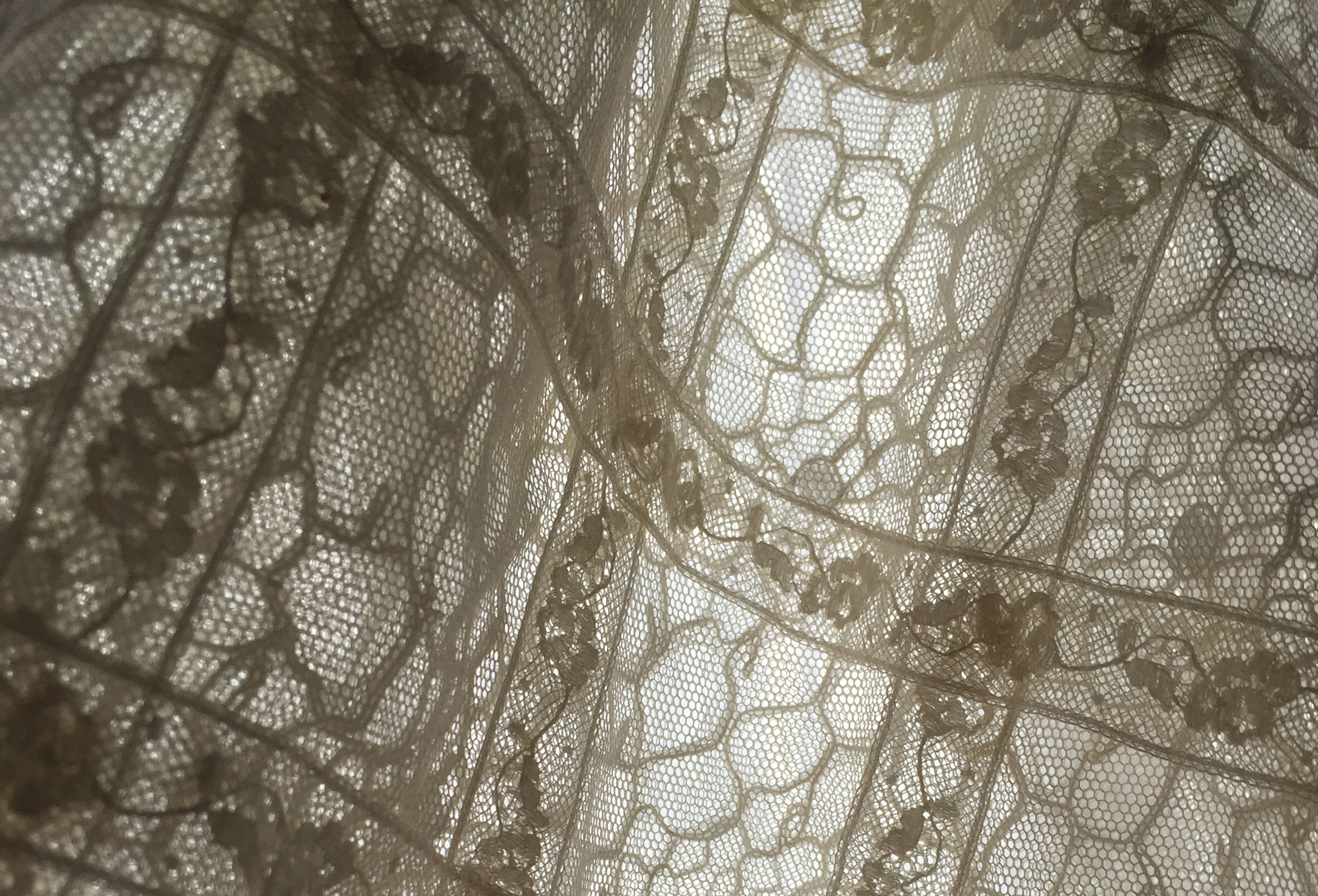 3/
Printed or rewoven lace
finds its way into different Chantilly designs: some are printed with Scottish tartan and overlaid with reflective stripes, netting and/or tulle, and decorated with strips of Valenciennes lace (a romantic update to fluffy Neapolitan quilting); still others are made with swathes of bobbinet joined by raw­ cut gros grain ribbon and criss-­crossed by coppery braid. Thanks to newly-acquired bobbinet looms, this collection features over a dozen colors of tulle, from ice blues and deep blue ­blacks to a vast array of pinks.
4/
Lace for men
pairs the delicacy of lace with virility and an intentionally ambiguous androgynous look.

Derby and Jallans
In addition to its collections, Darquer is offering a variety of new services: Its thousands of exceptional design and pattern archives that go back two centuries are now open to fashion houses. Many samples of expertly manufactured and carefully preserved antique Leavers lace can now be viewed and added to collections upon request. Darquer is also offering its own color library, with hundreds of gorgeous and carefully classified colors, from Maiden's blush to Moorish brown.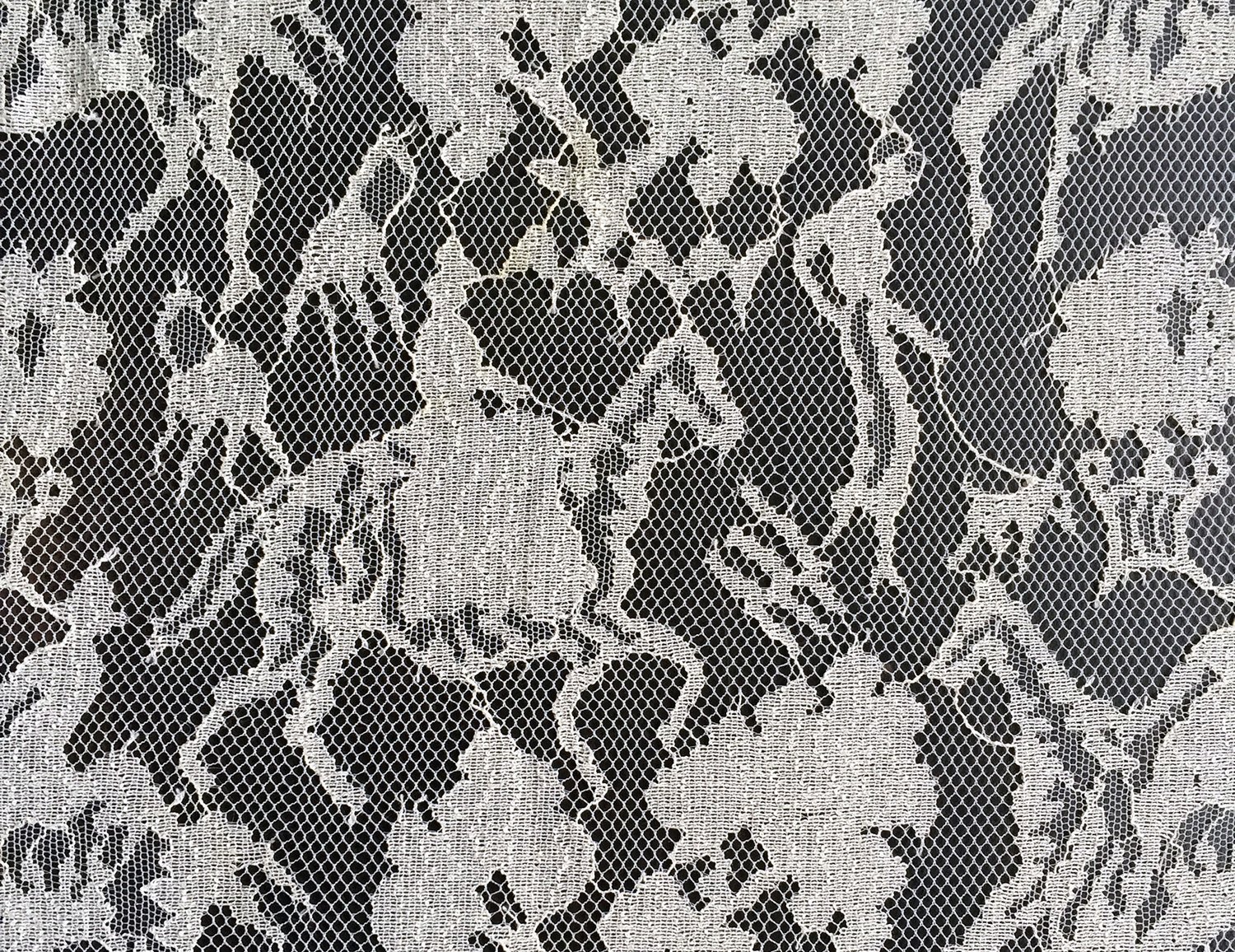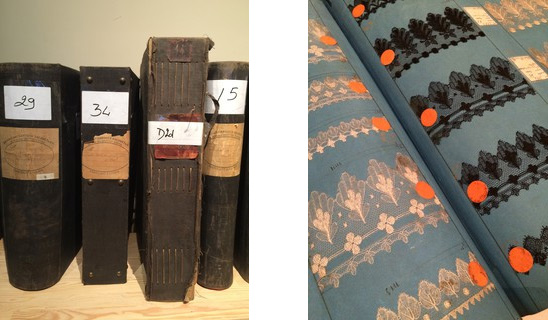 Catalogues of antique lace that date back to the 1800's
A member of the Noyon Group since 1988, Darquer is revisiting its roots under the guidance of its president Olivier Noyon; Noyon has entrusted designer/artistic director Stéphane Plassier to shepherd and spotlight the innovations of this esteemed lacemaking enterprise.
More marvels from Darquer's permanent collection:

Gladiateur and Développement

Orleansville and Cheverny

Remouski and Papouasie