Maison Lejaby & Best of France at Your Doorstep
OuiPlease and Maison Lejaby Partner Up
We've all been flocking to France for centuries not just for its food, fashion, and art, but also for what Anglophones call that French "je ne sais quoi." The term, loosely interpreted as "a quality that can't be easily described," is a mélange of things: It's the creative flair and elegance that comes with deep-rooted artisanal savoir-faire. It's a certain sophisticated authenticity that comes with history and age. And, of course, it's the sensual, laissez-faire spirit and joie de vivre that comes with leaving your cultural baggage behind and savoring the moment, including the deliciously simple things in life.
Granted, we can't all step on a plane and head for France on a dime, but what if we could have the best of it in a box that came to our doorstep twice a month? In other words, what would you say to a box of curated luxury French goods that embody all of these essential qualities that we love so much?
Most likely you would say:
Yes, please
.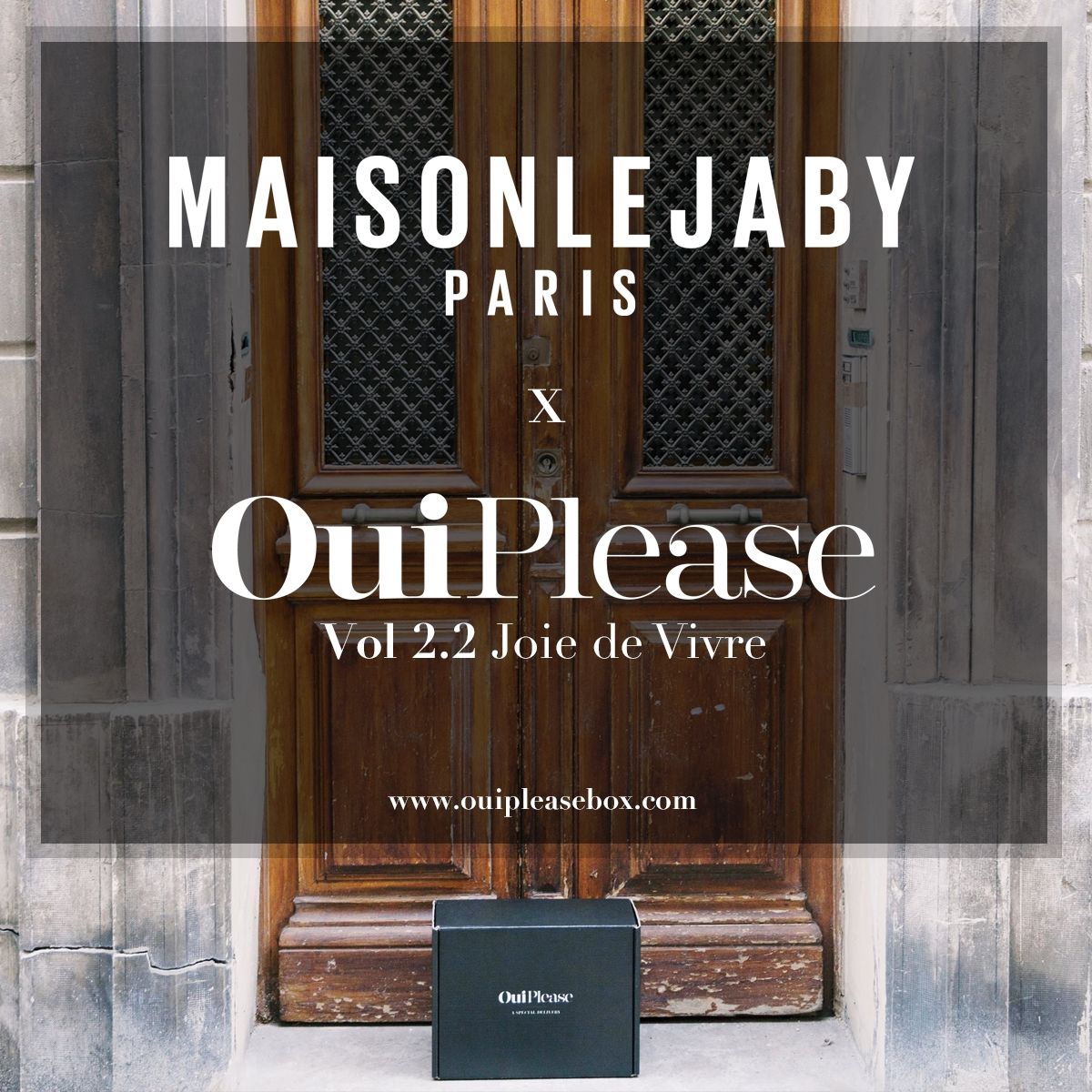 So say bonjour to
OuiPlease
, a mystery box of "under-the-radar" luxury goods curated by Paris native Jessica Barouche, who launched OuiPlease in 2014 in response to countless American women asking for her advice on all things French.  This subscriber-based service sends the best of France to its members in apparel, beauty, accessories, jewelry, home décor, and now – lingerie. For the first time ever, OuiPlease will introduce 
Maison Lejaby
 to its members in its Joie de Vivre box. 
The ultimate embodiment of French couture, Maison Lejaby will regale lucky subscribers with lingerie from its Swarovski Crystal collection as part of its exclusive partnership with OuiPlease. For many Americans this will be their first experience of Maison Lejaby, an incomparable fashion house known as the ultimate in French design since 1930, and acclaimed for its creative and visionary 
artistic direction
. Once they've had the Maison Lejaby experience, there's no turning back: Summer will not be the same without the Parisian allure and timeless chic of its current 
swimwear collection
.
In addition to their new French lingerie, these happy OuiPlease subscribers will enjoy other fantastic French finds in their Joie de Vivre box, from apparel by Sencha & Bourbon to fragrance by David Jourquin. In fact, each OuiPlease box is a universe unto itself: Previous boxes include
A Breath of Provence
,
Escape to the Riviera
,
White Winter in the Alps
, and
La Vie en Rose
. Sound dreamy and oh-so-French? Want a piece of it? Just say – you guessed it – oui, please.