Parisian Power Partnership
Aubade and Christian Lacroix Team Up
In the constellation of haute couture, few stars shine brighter than 
Christian Lacroix
. And so it only made sense that 
Aubade
 and Lacroix would team up to create an incomparable new lingerie collection.  "This collection is my Aubade," says Lacroix, "a tribute to all those Parisian muses around the world. I thought that our two worlds could meet -  a fine relationship between the nostalgia that I feel when I'm creating something, and the one conjured up by this lingerie brand name, which symbolizes a certain French, Parisian, refined tradition."
Lacroix, of all people, is the embodiment of that certain "French, Parisian, refined tradition": He sketched historical costumes as a kid, studied art history, worked on a dissertation on dress in 18th century French painting, and pursued museum studies at the Ecole du Louvre to become a museum curator. But in 1987 Lacroix opened his first haute couture house and the rest, as we say, is history: from prèt-à-porter and perfume to shoes, handbags, scarves, ties, and glasses, Lacroix made his flamboyant mark on just about everything. It was only a question of time before he turned his artistic eye and aesthetic sensibility to the intimate world of lingerie.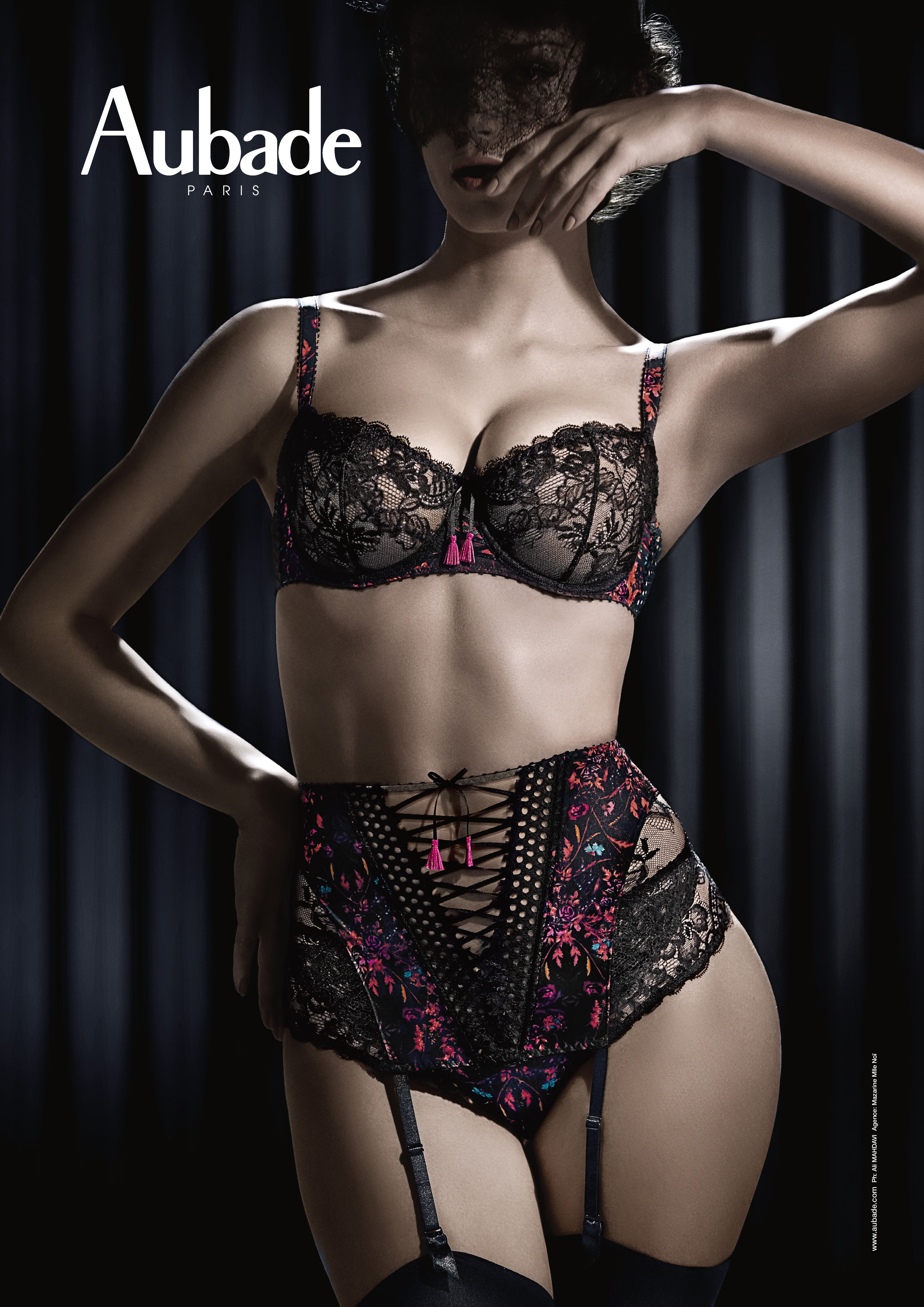 The result is a stunning reinterpretation of Aubade's Idylle Parisienne line. In this collection a luscious and extravagant floral palate with references to Versailles and Marie-Antoinette is exquisitely wrought in graphic Leavers lace and adorned with petitgrain ribbons, tassels in contrasting colors, and corset lacing. Of his collaboration with Aubade, Lacroix moved forward "without hesitation," recalling the history of haute couture and lingerie, when colors and front-closing bras were both innovations.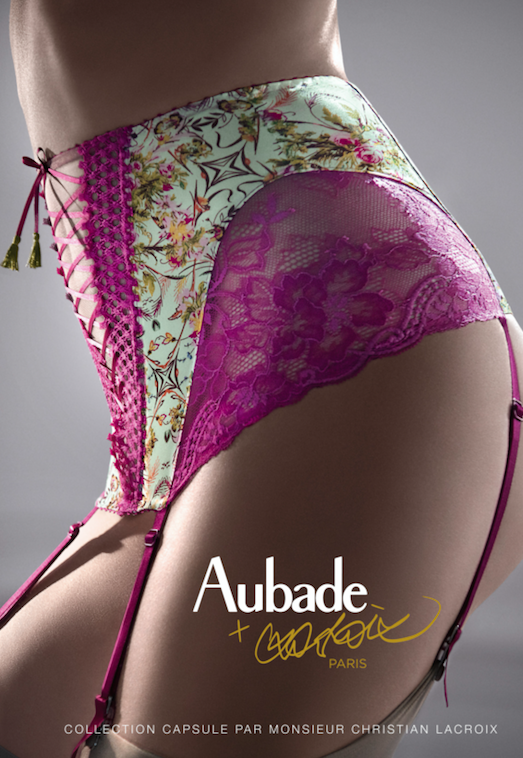 This sumptuous collection was photographed and art directed by the illustrious Ali Madhavi, who rightfully describes the Aubade woman as "sassy, subversive, mischievous... she's a player, but she's also tender and moving." For more of that "sassy" and "subversive" sensibility, check out Aubade's bold 
Spring/Summer collection
.