The World According to Coco Chanel
Fashion fades, only style remains the same
. – Coco Chanel
Among the French women we love, there's no one more iconic in the pantheon of fashion than Coco Chanel. This High Priestess of haute couture, who gave the final death blow to the corseted look of late 18th and early 19th centuries, would have celebrated her birthday this August 19th.
Chanel's story is a classic rags-to-riches tale that's now the stuff of legend. Her mother was an unmarried laundrywoman who gave birth to Chanel in a charity hospital. She died when Chanel was twelve years-old, leaving her in circumstances that can only be described as dire (think orphanages and extreme poverty). Pulling herself up from her bootstraps, Chanel worked as a seamstress by day and a cabaret singer/dancer by night.
THE MOST COURAGEOUS ACT IS STILL TO THINK FOR YOURSELF. ALOUD.
Various twists of fate and personal connections helped Chanel launch a career that began modestly: she was a hat-maker and a boutique owner before becoming a bonafide fashion designer. The rest, as they say, is history. Her contributions to fashion are far too vast for one humble blog article: Chanel brought us everything from pencil skirts and tweed suits to the cardigan jacket and menswear redesigned to flatter a woman's body.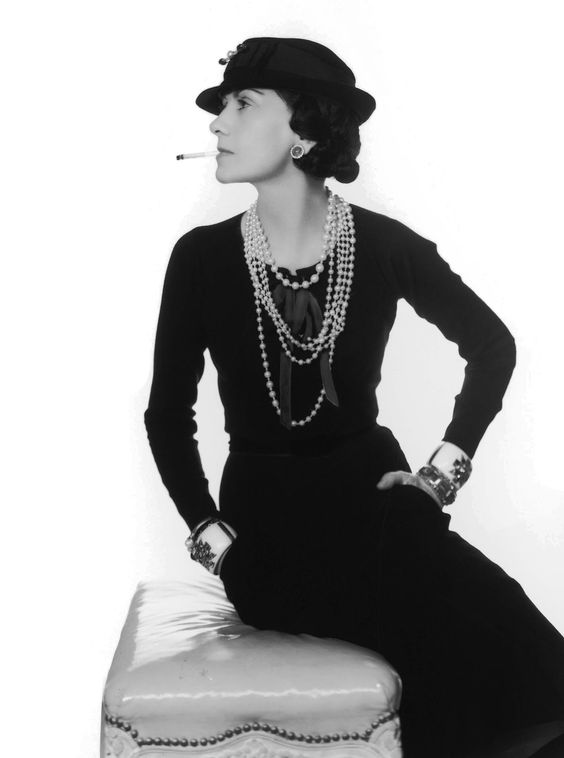 "For nearly a hundred years, Coco Chanel has been synonymous with every piece of clothing we consider stylish," writes Karen Karbo in "
The Gospel According to Coco Chanel
." "Throw open your closet door and you will find the spirit of Chanel. If you have a collection of jackets for tossing on over a pair of jeans, the better to look as if you've actually dressed for the occasion – as opposed to simply parked the lawn mower, given your nails a once over with a nail brush, and walked out the door – that's Chanel. Any black dress is a direct descendent of Chanel's 1926 short silk model. A knee-grazing pencil or A-line skirt? Chanel. Jersey anything? Chanel again."
Chanel's most enduring contribution to fashion is undoubtedly the little black dress, so universally coveted it's known simply as the LBD. The LBD was put on the fashion map by both Chanel and Jean Patou (a French fashion designer who, as fate would have it, shares the same birthday as Chanel). Together they created a simple, elegant black dress that was affordable, chic, and practical. It became an instant classic that prevails to this day.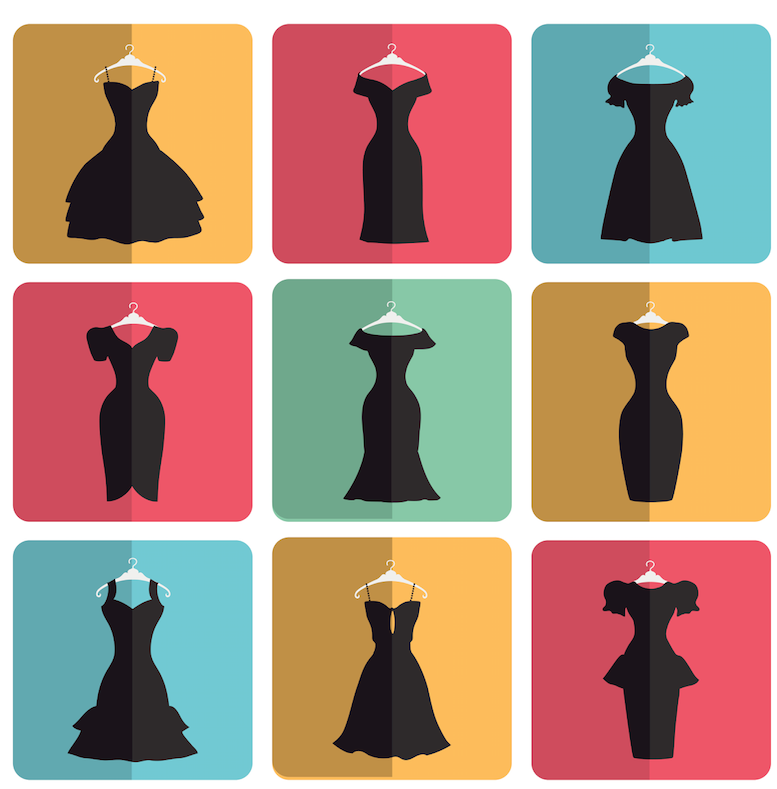 Chanel's prolific career went beyond couture and included jewelry, handbags, and her timeless signature scent Chanel No. 5. (When asked what she wears in bed, Marilyn Monroe replied: "What do I wear in bed? Why, Chanel No. 5, of course.") She's the only fashion designer on Time Magazine's list of the 100 most influential people of the 20th century.
It's quite likely that Chanel's hardscrabble life gave her the determination to rise to the top of her career and leave us not only fashion classics we all love, but enduring words of wisdom to live by, like these zingers:
Fashion fades, only style remains.
The most courageous act is still to think for yourself. Aloud.
In order to be irreplaceable, one must always be different.
A girl should be two things: classy and fabulous.

But if there's one line above all others that's a window into Chanel's mind and soul, it would be this: "There is time for work and time for love. That leaves no other time." A driven woman with a passion not only for work but for passion itself, Chanel left us with the legacy of a woman who lives life unapologetically on her own terms - and for that, we salute her.