Vamps, Aristocrats & Grisettes
Aubade's Beguiling Fall/Winter 2016 Collection
Featured above: Exquise Marquise
This season,
Aubade
takes its cues from the flamboyant seductions of glamour in all their wicked expressions. In addition to their
incredible collection with Christian Lacroix
, a
quick romp through Aubade's garden of delights includes the
Exquise Marquise, a hallmark of a
bsolute femininity that evokes
the French monarchy;
Folies Frivoles, with an air of mystery and beguilement marked by a
delicate combination of floral embroidery and striped mesh;
Bahia Couture, an e
asy to wear and highly feminine line that provides ultimate support with pink-hued second-skin guipure; and
Secrets d'Alcôve, brought to life in
airy and delicate lace and embroidered tulle.

Aubade's signature flirtatious spirit is evident in devilish details that add romantic panache throughout its collections: Swarovski jewels,
refined white satin contrasts with subtle animal-print jacquard or floral motifs,
draped tulle effects, delicate Calais lace, lush embroidery, alluring cut-outs at bust-center, and
subtle interplays between opacity and transparency - it's all here in this season's stunning collection. The icing on the cake: cup sizes that go up to G for every woman and every bust.
Aubade intimates have never been so wonderfully intimate.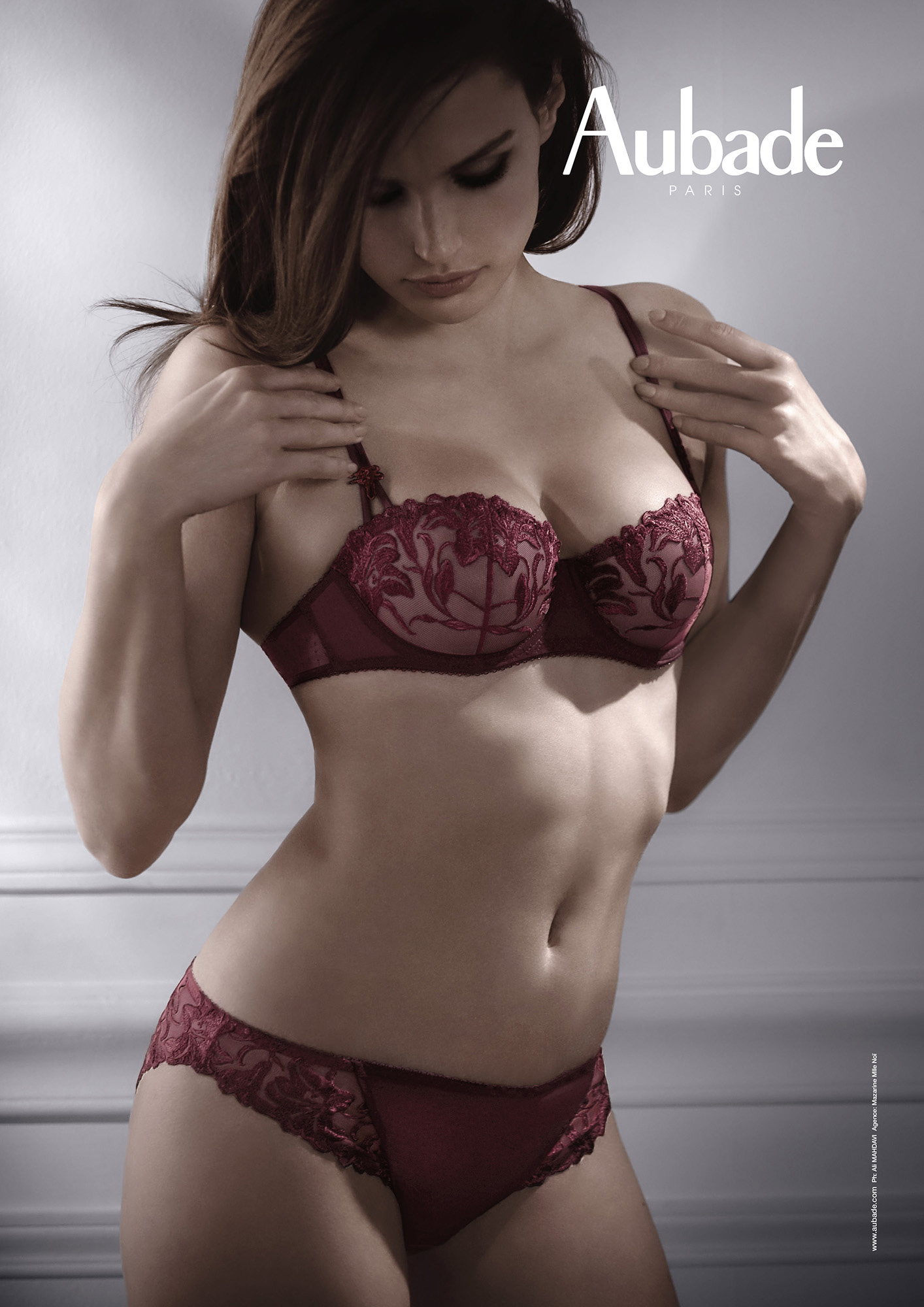 Jardin des Délices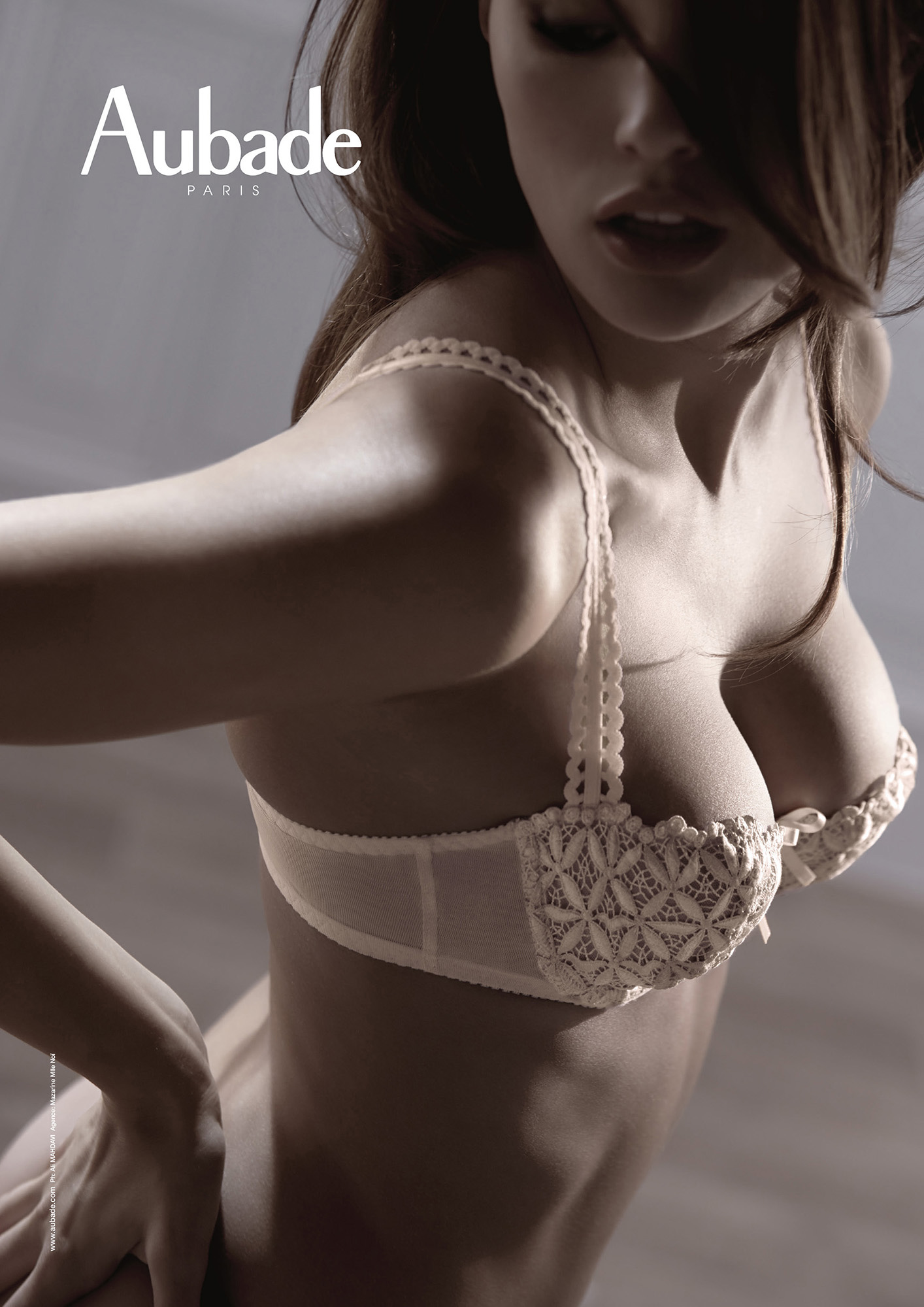 Bahia Couture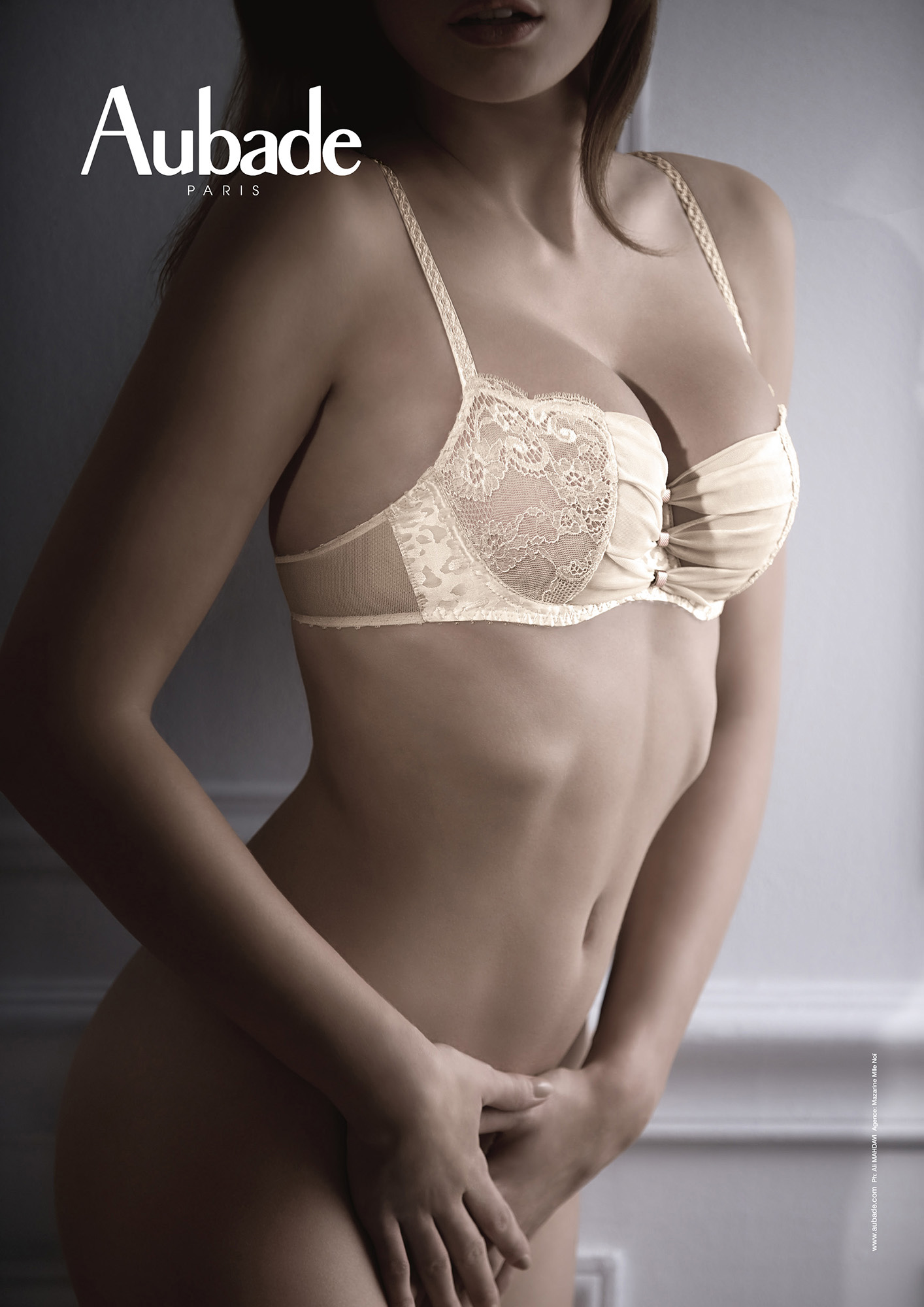 Passion Mexicaine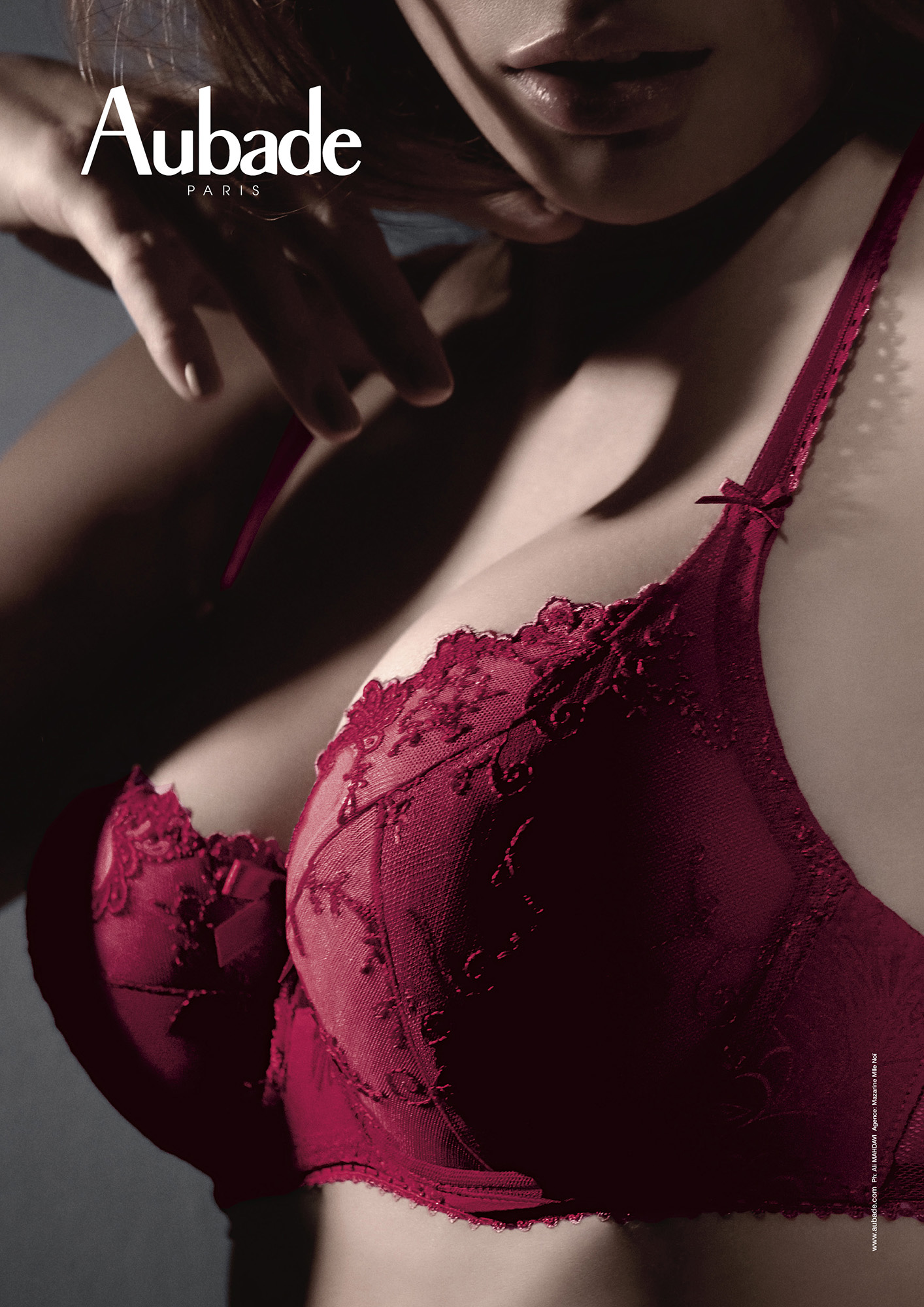 Labyrinthe des Sens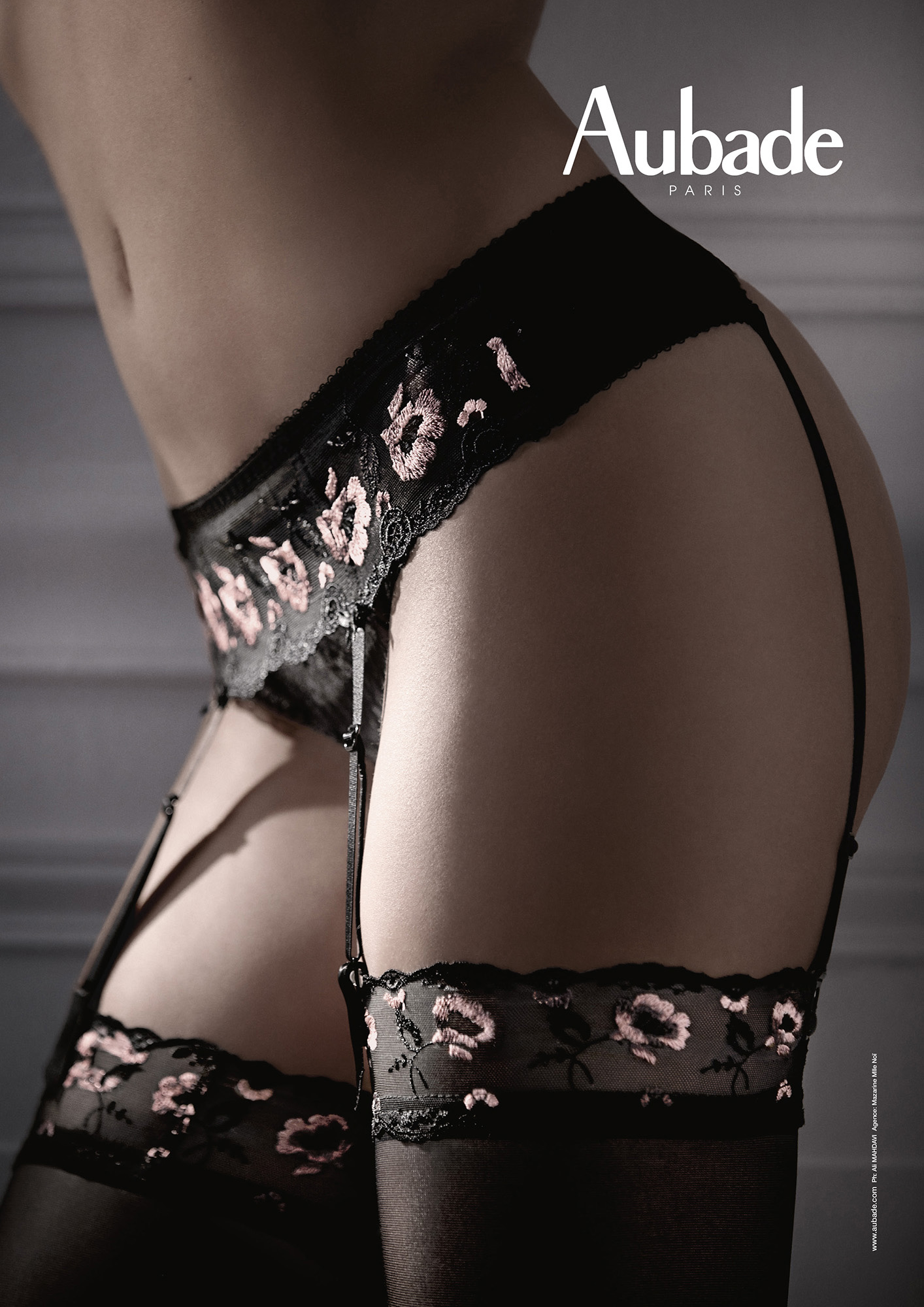 Folie Frivole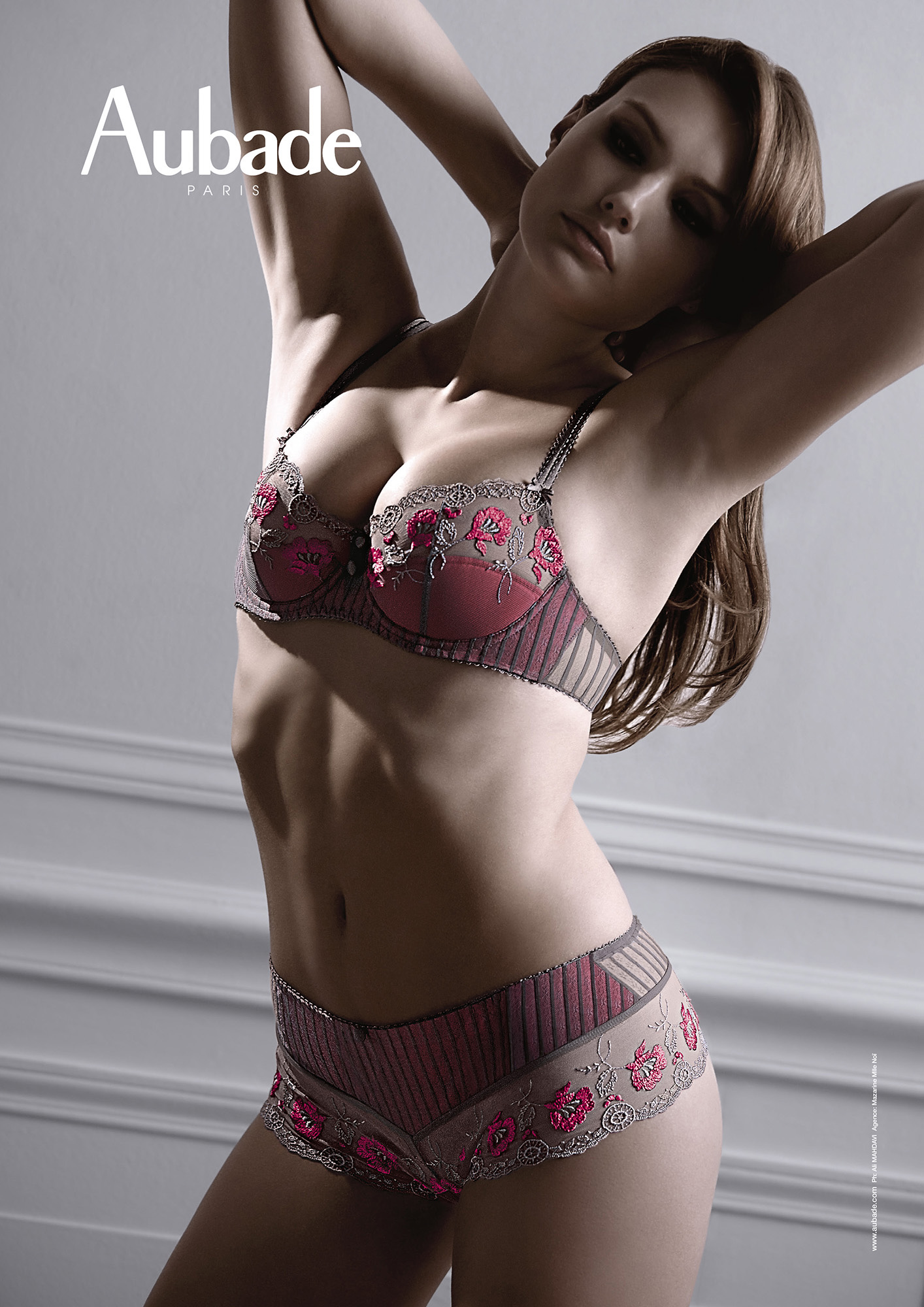 Folie Frivole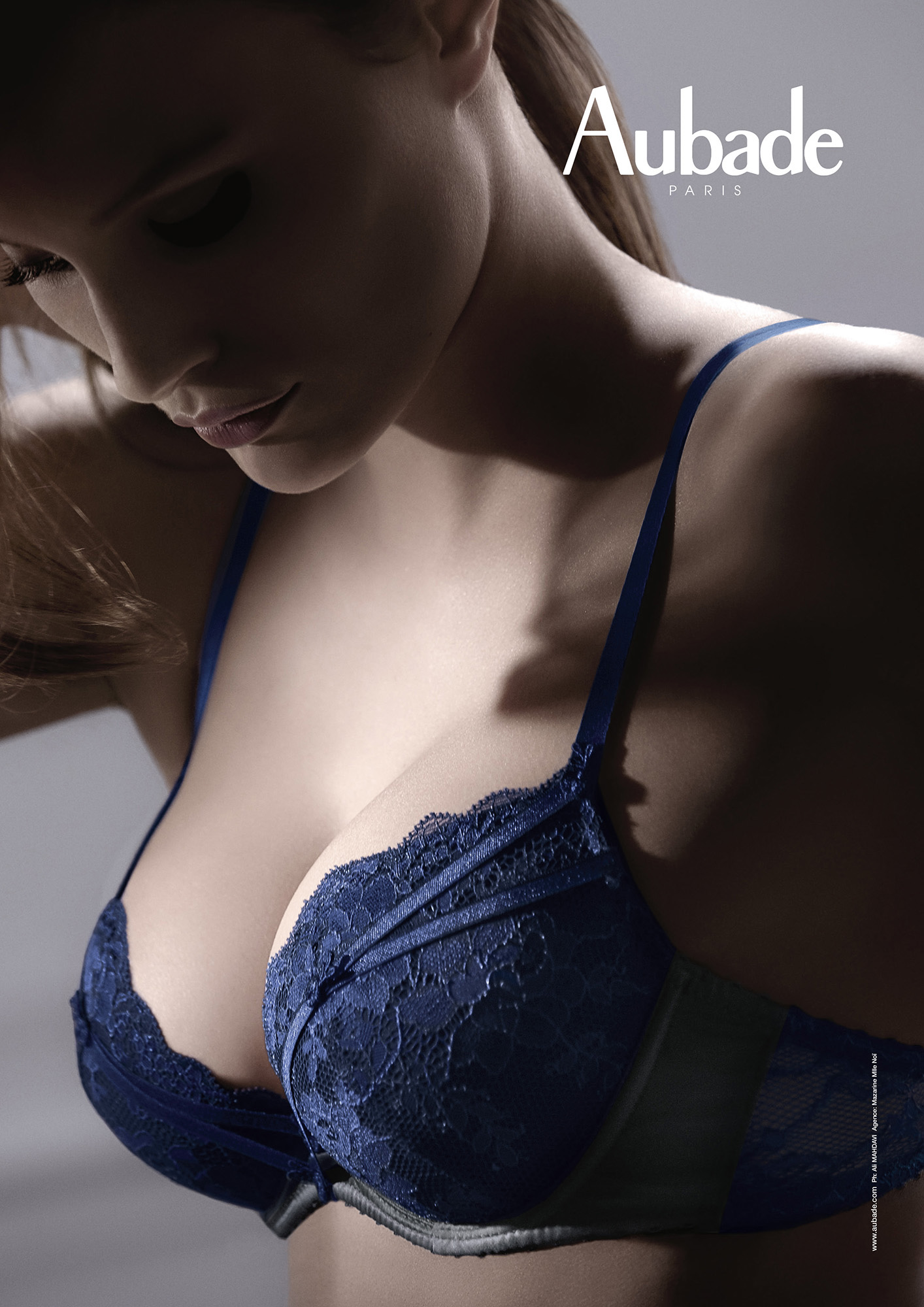 Exquise Marquise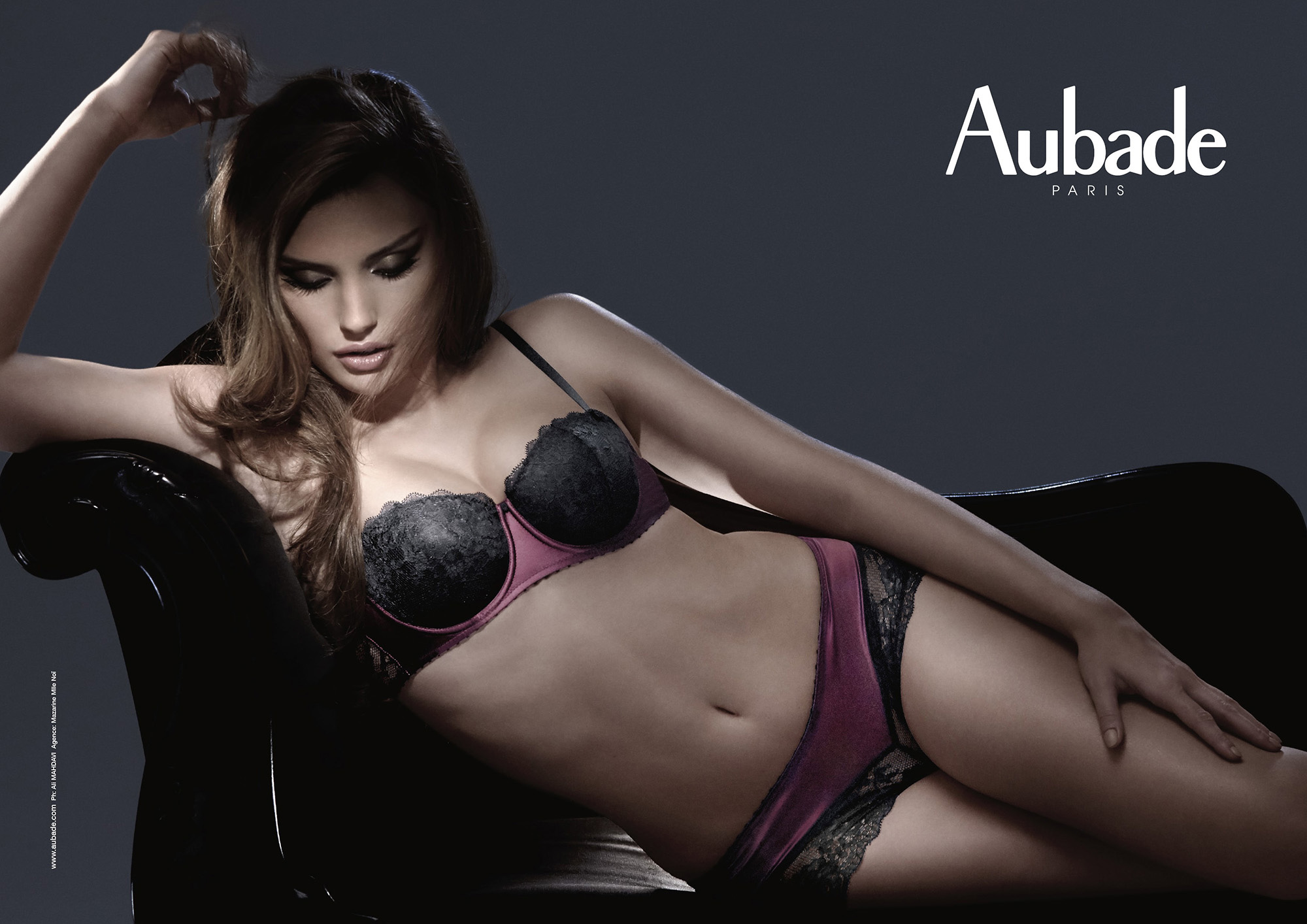 Exquise Marquise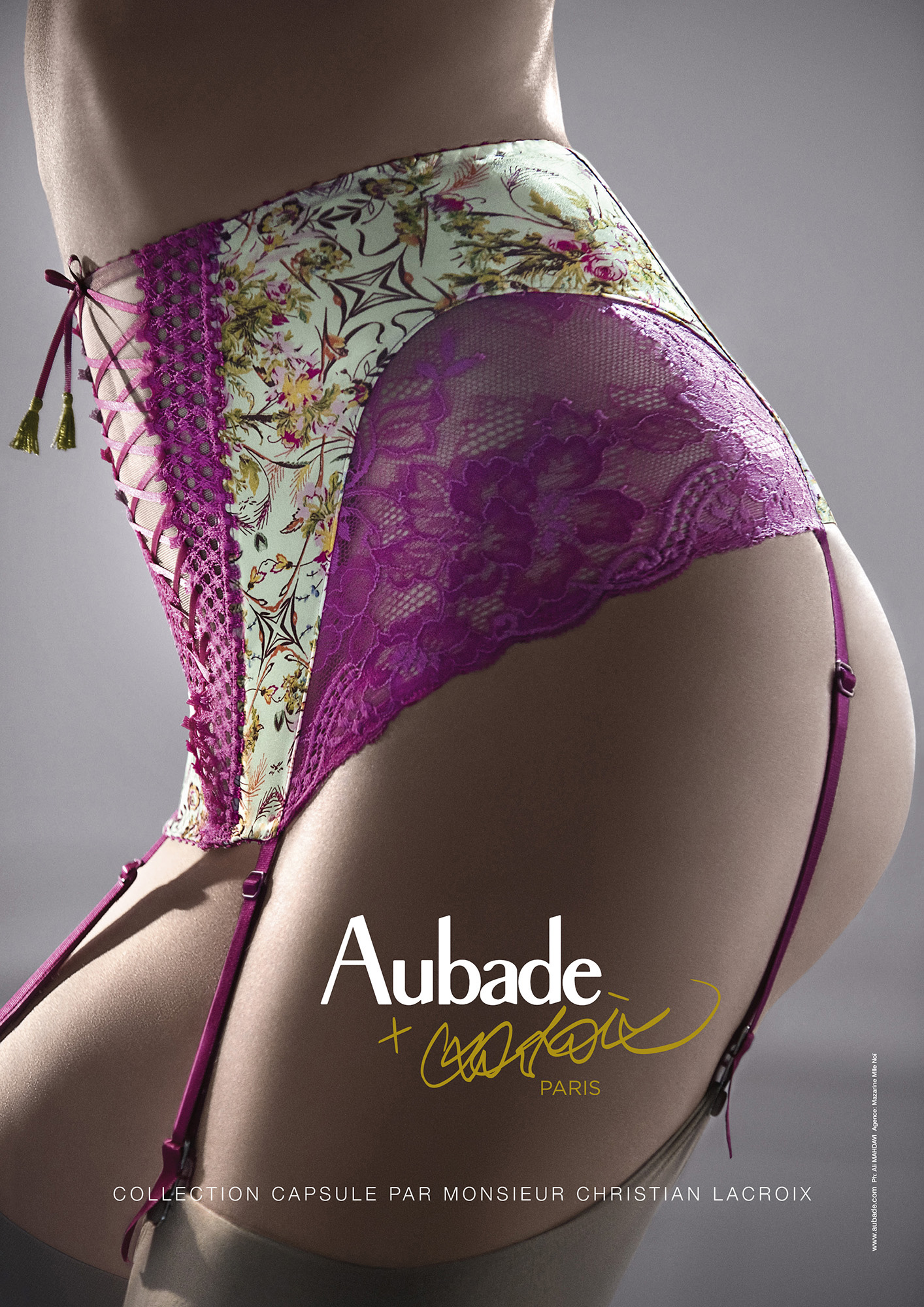 Princesse Imperiale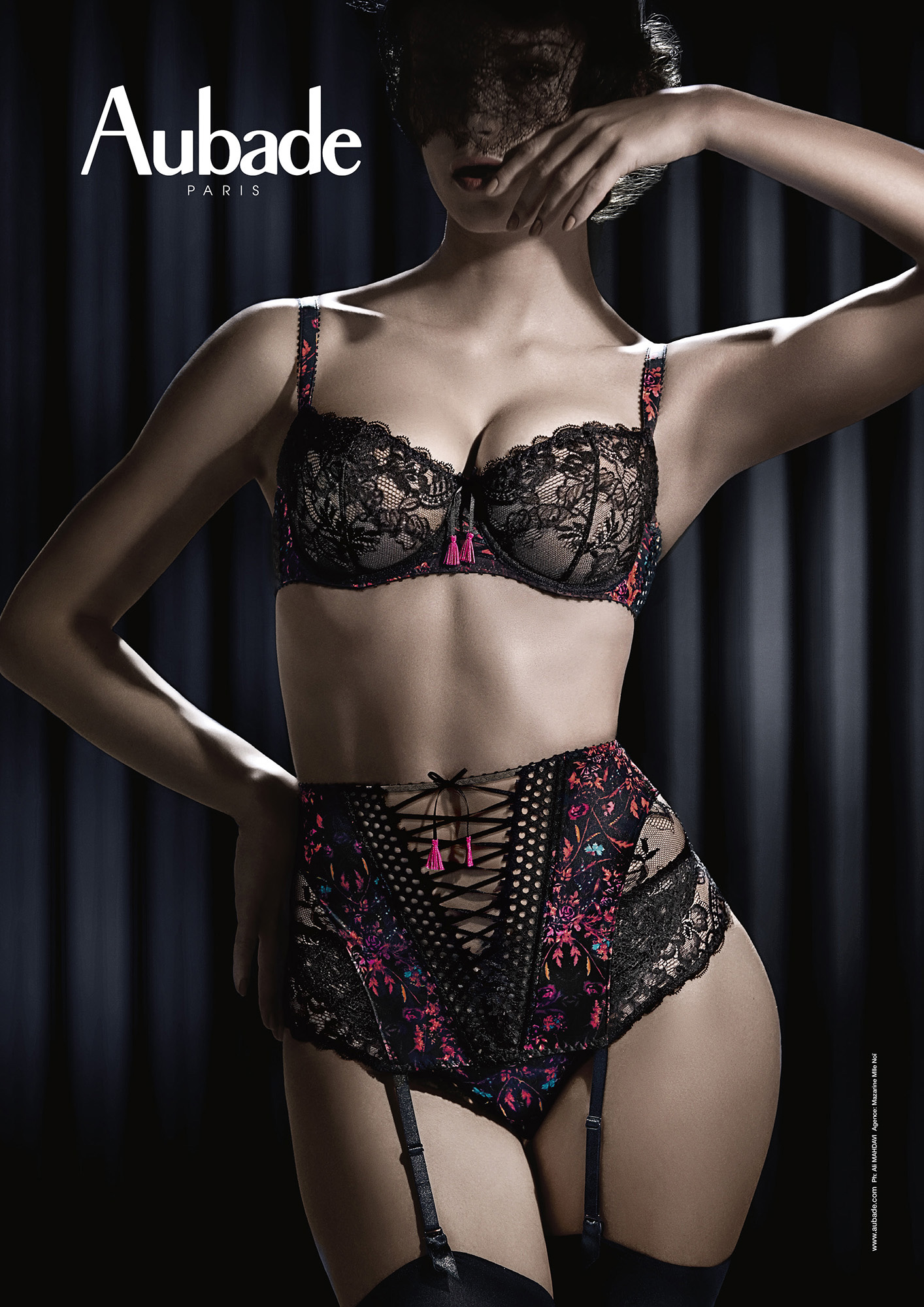 Gardenia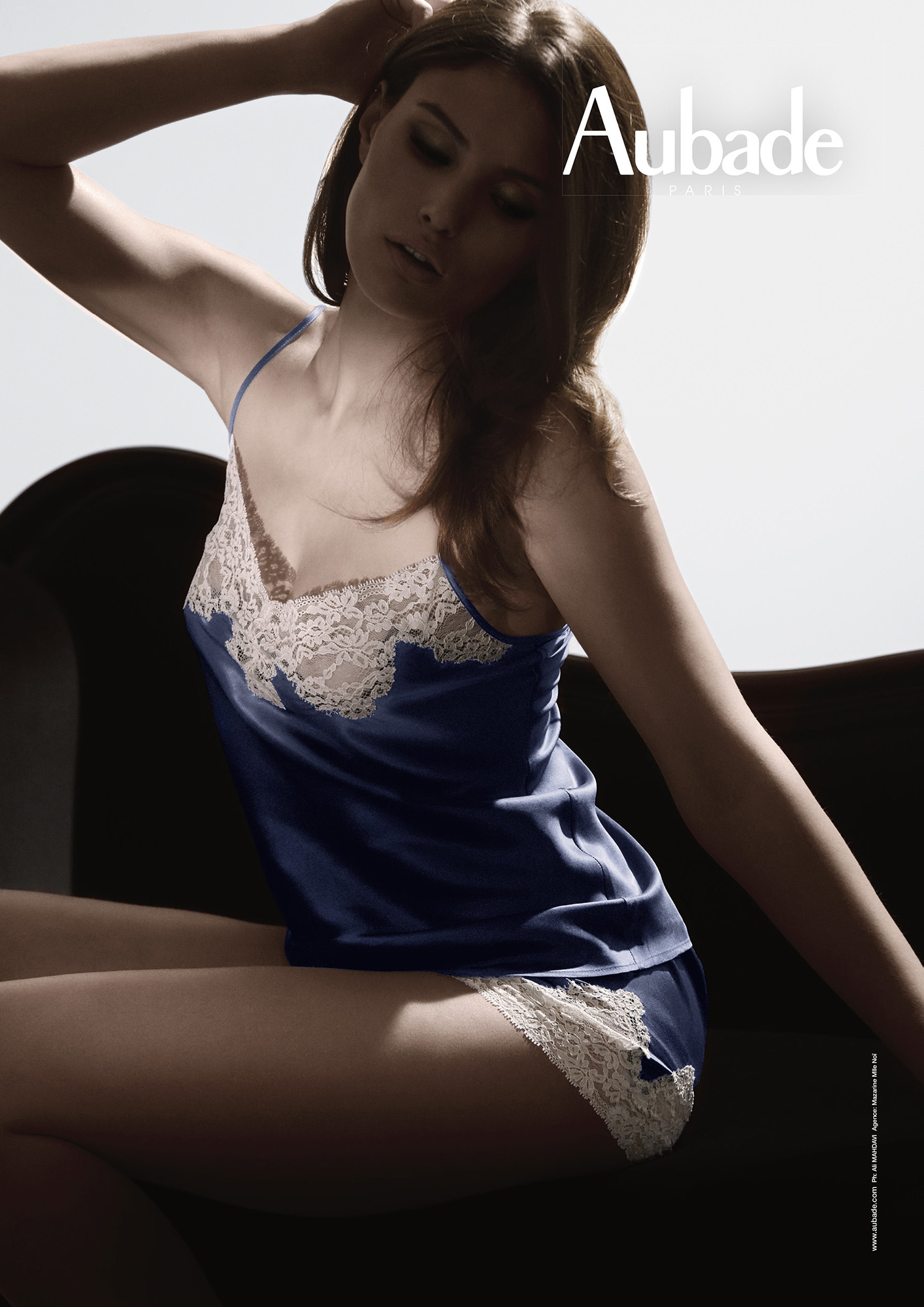 Crépuscule Satiné Versailles