Gustav Klimt Comes to Brilliant Life
The Atelier des Lumières presents an Immersive Digital Experience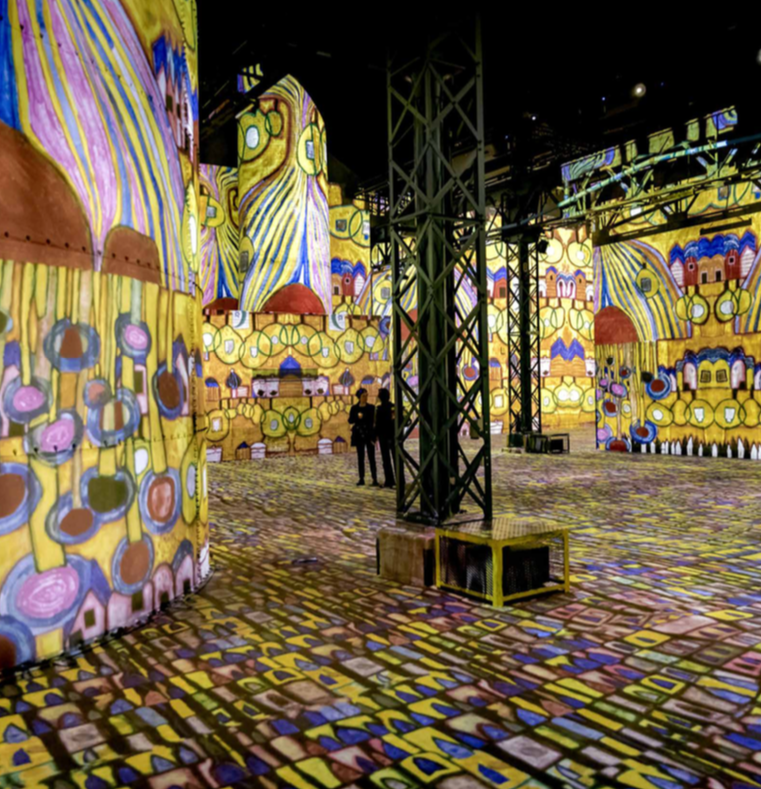 In late nineteenth-century Imperial Vienna, Gustav Klimt was one of the principal decorative painters of the sumptuous monuments on the Ringstrasse. At the dawn of the new century, he led the Vienna Secession, a movement that sought to break away from academic art. Both famous and contested, Klimt paved the way to modern painting. The gold and decorative motifs that characterize his works are a symbol of this artistic revolution.
The
ATELIER DES LUMIÈRES is now
presenting an immersive exhibition devoted to Gustav Klimt to mark the hundredth anniversary of the painter's death. The exhibition includes the works that typify Klimt's work and made him so famous—his 'golden period, portraits, and landscapes.
Produced by Culturespaces and created by Gianfranco Iannuzzi, Renato Gatto, and Massimiliano Siccardi, with the musical collaboration of Luca Longobardi, this inaugural artistic programme invites visitors to immerse themselves in the colourful and luminous works of Gustav Klimt, works by his contemporaries, and those whom he inspired. "Thanks to the virtualisation of works of art, we enable many visitors who have never had the opportunity to visit the Secession Palace in Vienna to behold the iconic figures in Klimt's frescoes," explain the producers.

This "virtualization" takes visitors on a journey through one hundred years of Viennese painting, the immersive exhibition takes an original look at the works of Klimt and his successors through a presentation of the portraits, landscapes, nudes, colours, and gilding that revolutionised Viennese painting at the end of the nineteenth century and in the century that followed.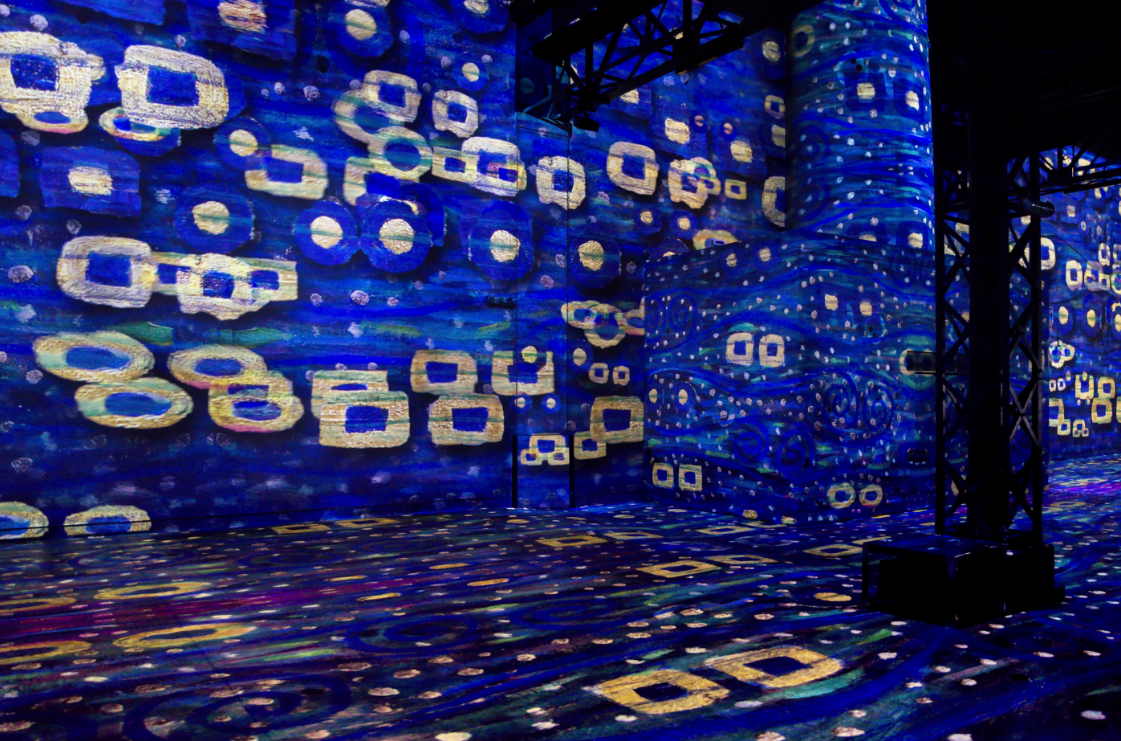 The
ATELIER DES LUMIÈRES
is also about the restoration of a heritage site—that of the former PLICHON iron foundry. Established in the nineteenth century in the heart of the east of Paris and currently undergoing restoration, the foundry is for Culturespaces an essential part of the artistic experience. Rather than being a mere complement, the venue—with its spaces, history, and industrial character—has forged the identity of the project. Thanks to its monumental architecture, highlighted by the original metal structure that spans the great hall, the former iron foundry provides the ideal setting for these digital experiments.
In La Halle visitors find various monumental elements (a chimney, drying tower, pool, water tank, etc.) that have been converted to enable the visitors to enjoy interactive experiences.