A Terrace in Paris
Where to linger in the Sunshine
Photo above : Maison Breguet by Christophe Bielsa
Terraces, certainly café terraces, have been a fixture of Parisian life for centuries. People watching definitely qualifies as one of the
Parisienne's
favorite sports…While there are many spaces on both the Rive Gauche and the Rive Droite, here are a few newer spots you may enjoy. Several feature renowned chefs, while others propose simpler fare, or aperitif-friendly nibbles.
Allenotheque
53-57 rue de Grenelle 75007, Paris
Open 7 days a week, from 12noon to 11pm.
The namesake Parisian outpost of Michelin-starred chef Yannick Alleno (Recently hired by Bernard Arnault to create the dinner celebrating the 150th anniversary of LVMH brand Moet-Chandon in Champagne), this trendy restaurant does both bistro and lighter fare.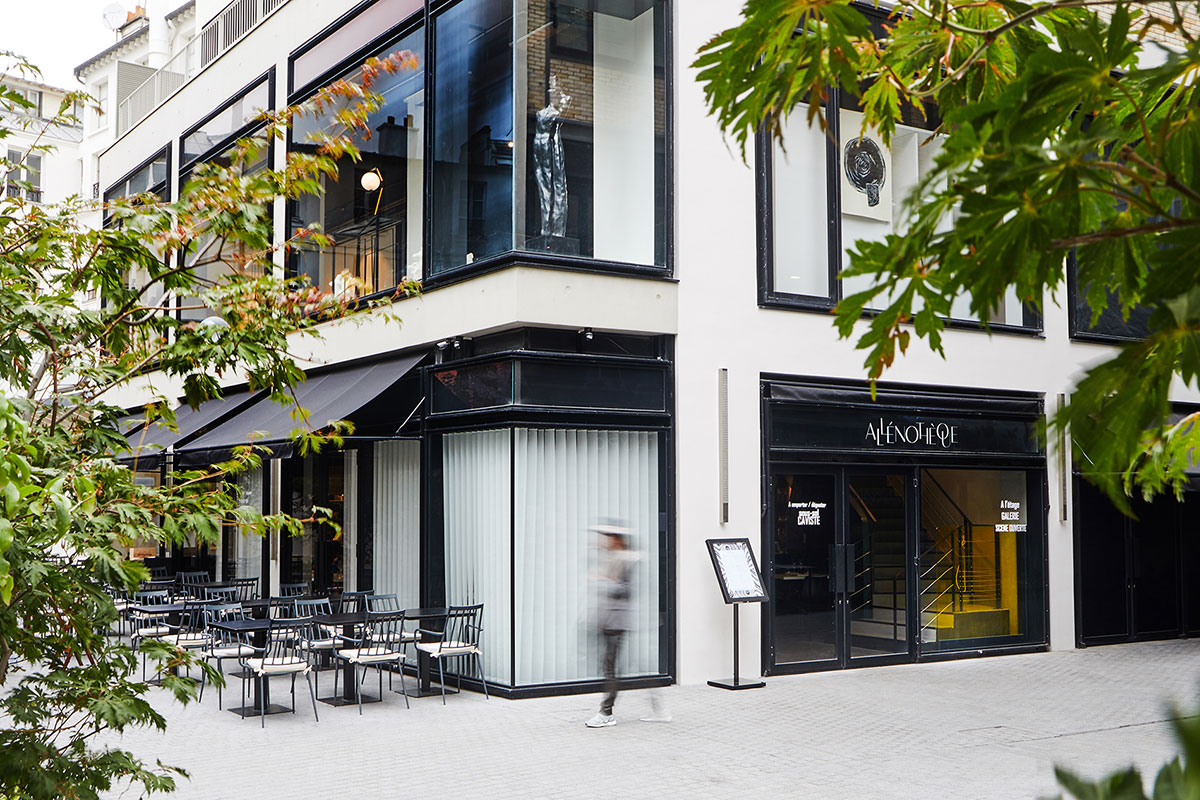 La Maison Plisson 2
35, place du Marché Saint-Honoré (Ier). Open every day: Monday from 9h30am to 9pm ; Tuesday to Saturday from 8h30am to 9pm ; Sunday 9h30 to 8pm.
The first Maison Plisson continues to draw crowds at its Boulevard Beaumarchais location. The idea of bringing together the very best of French foods from all over France was clearly inspired as this new location too celebrates the best of French cheeses, charcuterie, breads, and more. The terrace gives directly on the shopping and cafés of the Marché St. Honoré - the very chic square tucked behind the rue St. Honoré between the Place Vendome and the Palais Royal.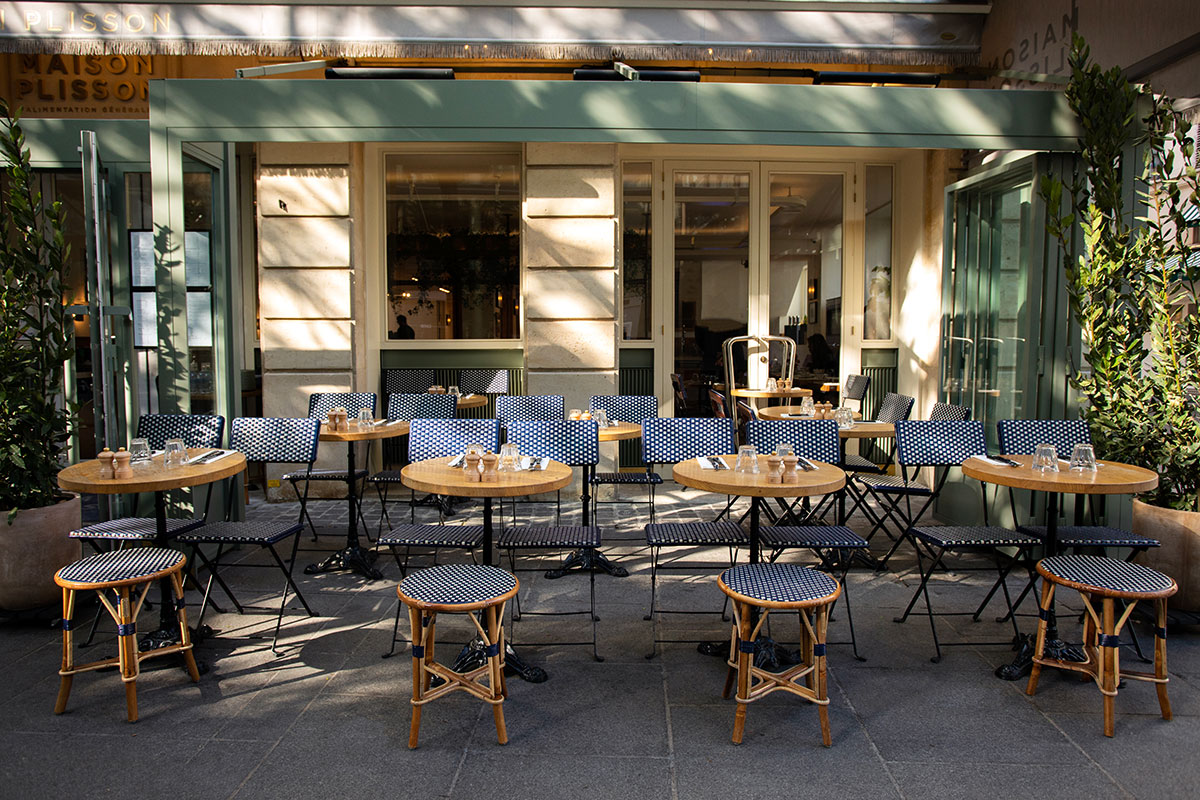 Photo by Benedetta Chiala
Hotel Brach
1-7 rue Jean Richpin, 75016 Paris
Breakfast served from 8am -11am. Terrace closes at 10pm
While the hotel, recently renovated with input from Philippe Starck, features an attractive restaurant with an exceptional bakery on the ground level, the 1st Floor terrace is particularly inviting with a charming staff, and an extensive tea and cocktail menu.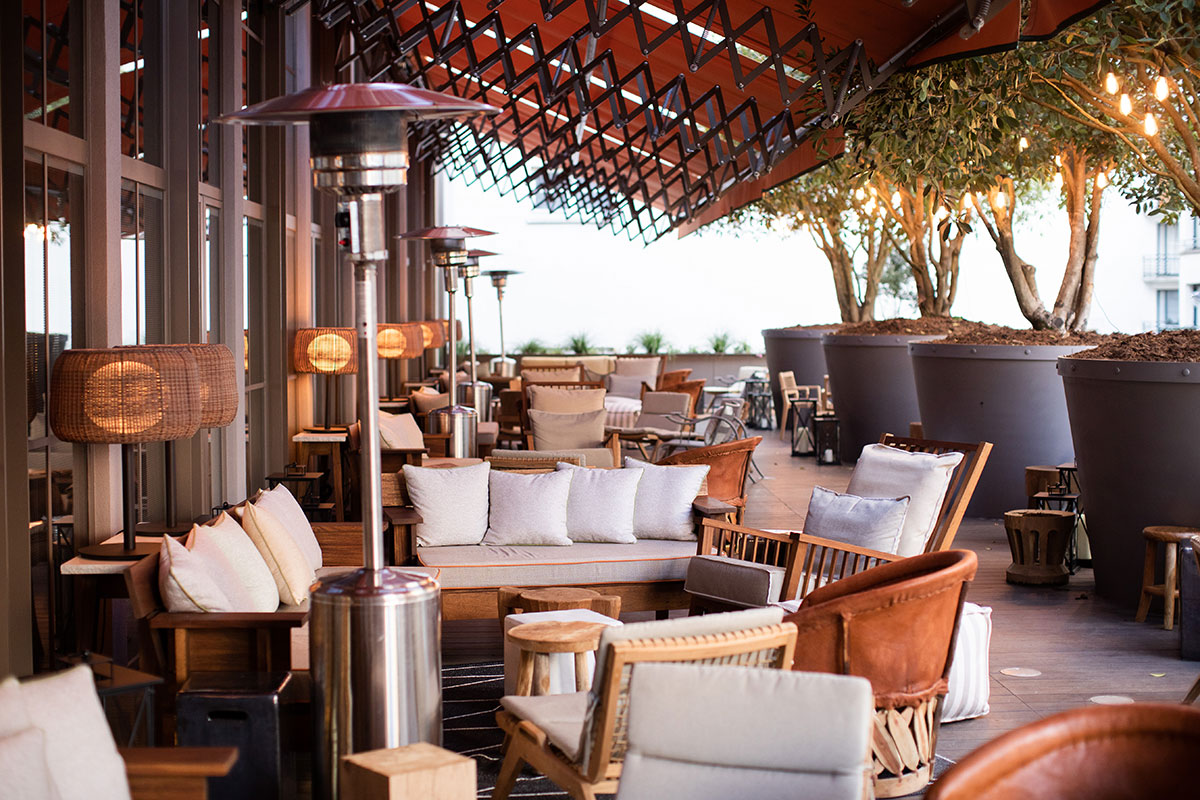 Monsieur Bleu
20 Avenue de New York, 75016
Their hamburgers are renowned, Monsieur Bleu remains a favorite of Parisian party people and enjoys a stunning view of both the Seine and the Eiffel Tower. Brunch is served Saturday and Sunday from 12 to 4pm.
99 Haussmann
Hotel Bowmann, 99 Boulevard Haussmann, 75008
This recently opened five star hotel was renovated from top to bottom and boasts the polo-playing, tv-star chef Gregory Cohen who has designed a signature menu for the 99 Haussmann. For those who desire a tranquil terrace, this interior courtyard fits the bill.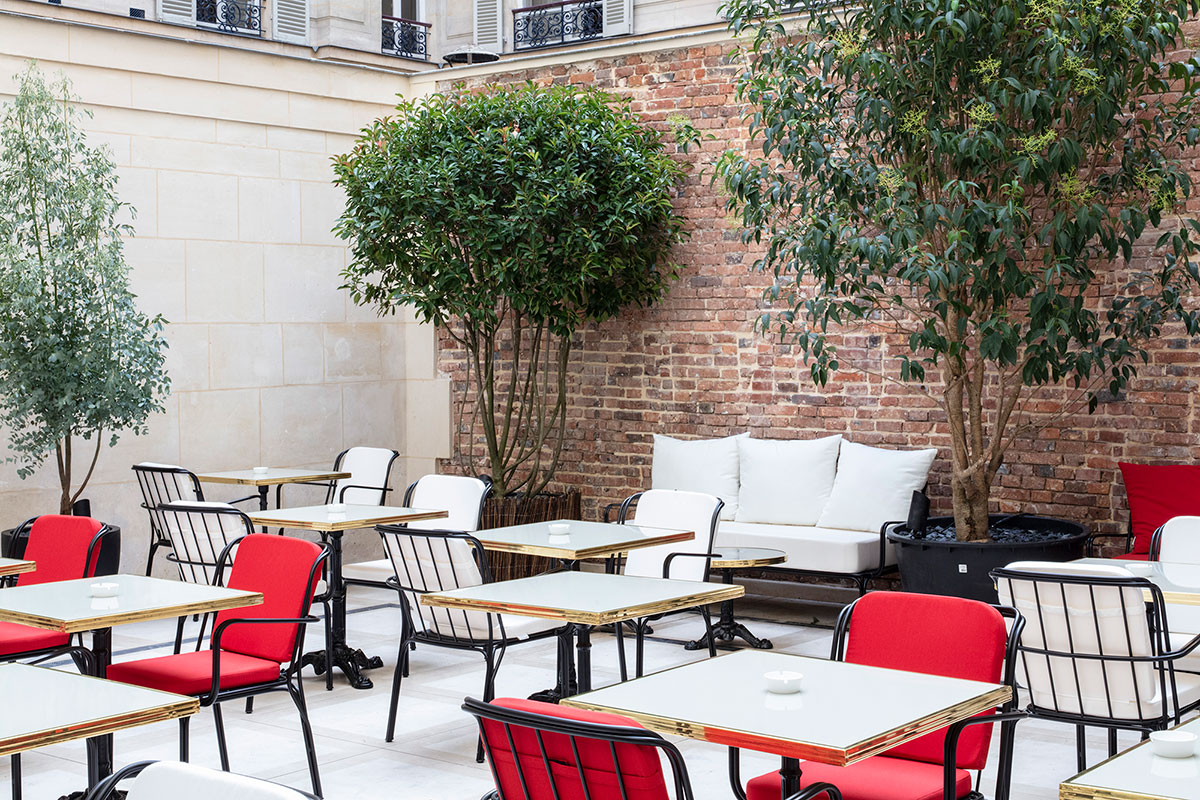 Perruche
Printemps de l'Homme, 8th floor
2 rue du Havre, 75008 Open from 9:30am to 2am everyday
On top of the Printemps Department store in Central Paris, this elegant terrasse boasts not only an exceptional view, but delightful cocktails and a delicious menu.
Flora Danica
142 Av. des Champs-Élysées, 75008 Paris
Flora Danica has been on the Champs Elysees for decades. The inside courtyard is beautifully landscaped, full of flowers and trees. The menu has a Scandinavian flavor of course, and the location makes for excellent people watching. A wonderful buffet brunch is available on Sundays from 12 to 3pm, but do reserve a table!
Terass'Hotel
12-14 rue Joseph de Maistre, 75018
This historic hotel was recently completely renovated in a modern, quasi-industrial style and is very chic. Fortunately, the terrace and its extraordinary view from this hill in Montmartre retain all their charm and power of seduction.
Maison Breguet
8 rue Breguet 75011 Paris
In the Marais, close to Bastille, this five star hotel boasts a beautiful interior terrace. A spot that is absolutely ideal for sharing a bottle of wine on a sunny afternoon, enjoying the out of doors, without the noise of traffic. The staff is charming and hospitable.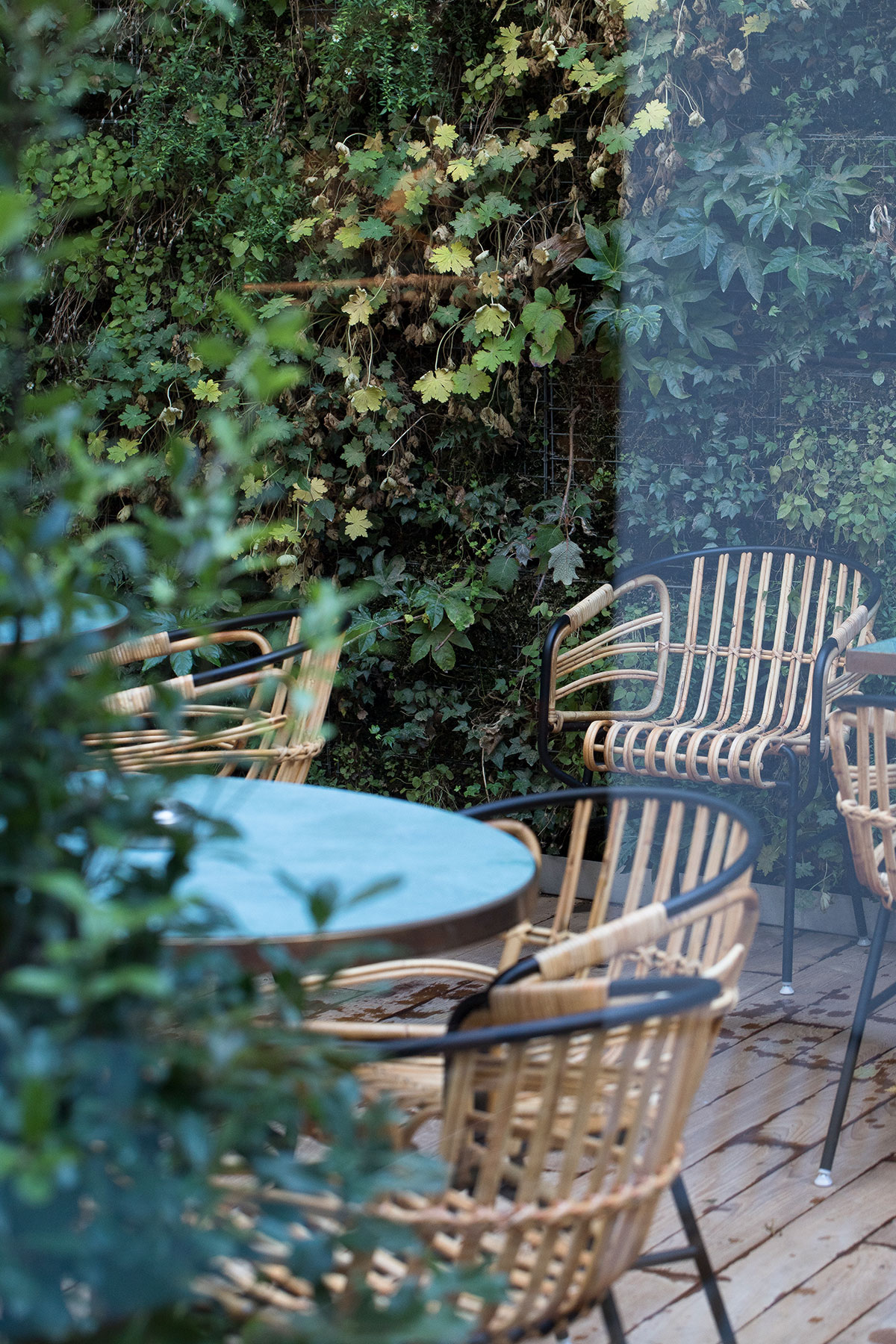 Photo by Lisa Klein Michel