Miami Vice and Virtue
Lingerie Francaise Historic Exhibition Kicks off at the Sagamore Hotel
Photograph by Gilles Berquet
"Miami is always a good idea." - Anonymous
Hundreds of Miami denizens, fashionistas and art fans came to fête the launch of our Lingerie Française exhibition at the oh-so-cool
Sagamore Hotel
on the shores of North Beach, clinking glasses and dancing into the wee hours of the night. Since Art Basel came to Miami beach 15 years ago, The Sagamore Hotel has been a hub for showcasing artists and exhibitions through its #SagamoreIsArt series. Curated by French fashion historian
Catherine Ormen
, the exhibition explored over 150 years of French lingerie with intimates that reveal both extraordinary advances in design and socio-cultural changes in the lives of women: From the constricting corsets we wore long before feminism (on display was one of the first elastic mesh corsets by Chantelle made in the 188os) to the satiny slips and second-skin marvels we take for granted today.
The heart of this historic exhibition took place in the Game Room of the Sagamore Hotel and included a choice ensemble of approximately one-hundred pieces, all of them emblematic of a technical, textile, and/or fashion innovation. These unique pieces came to life through traditional displays as well as video installations, advertisements, photographs of each era, and a holographic sequence evoking the evolution of lingerie and a 3D animation showing the breakdown of a bra. Nearly all of our member brands were represented here, along with the original photography and art of Gilles Berquet, Vincent Corpet, AnnieGoetzinger, Margot Van Huijkelom, Frédéric Léglise
,
Yoichiro Sato, and Sabine Pigalle
.
Here's a peek at just of few of the Miami fashionistas who graced the exhibition with their presence...

| | |
| --- | --- |
| Fashion curator Catherine Ormen with fashion blogger Kimberly from OhLola | Photographer Gilles Berquet with Miami fashion bloggers Stephanie, Jenn, Kimberly and Noyemi |

| | |
| --- | --- |
| Fashion blogger Rachel Serrano toasts to French lingerie | Scene of a lingerie crime? |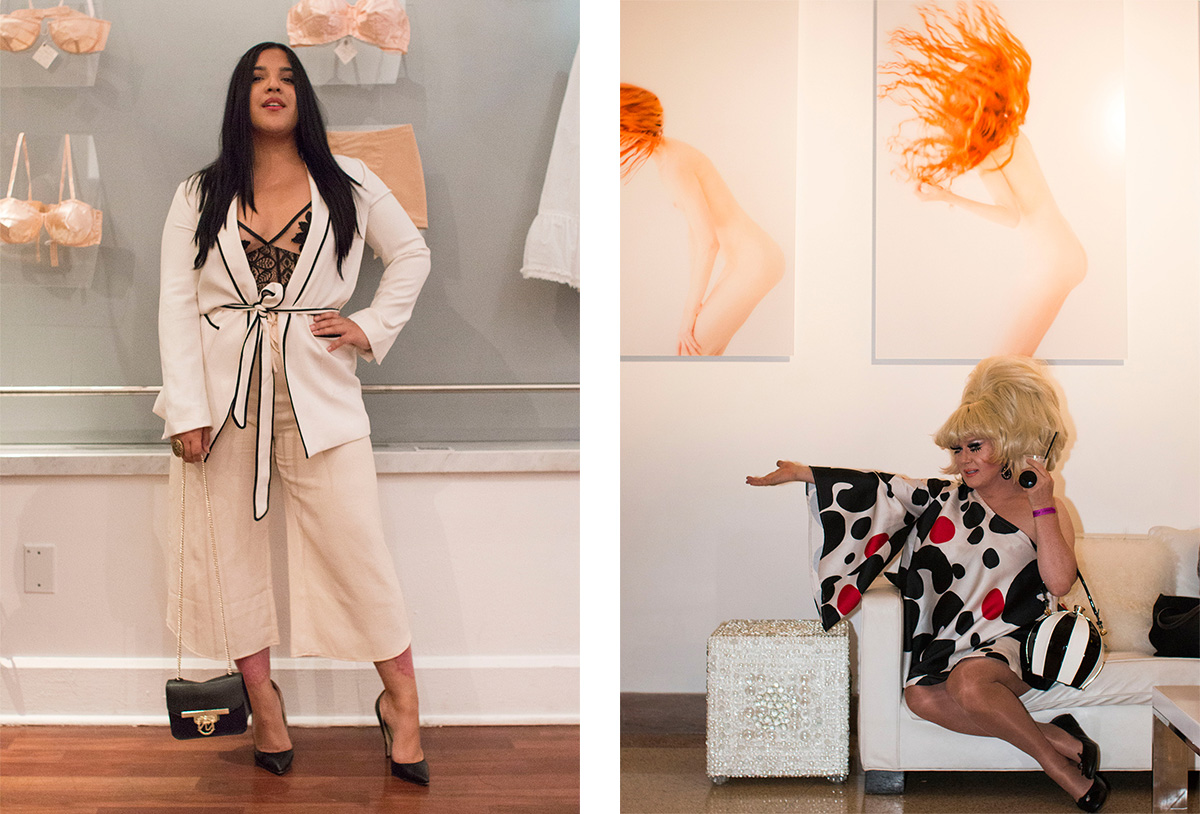 | | |
| --- | --- |
| Fashion blogger Stephanie Diaz strikes a pose | Unknown but très glam party-goer |

| | |
| --- | --- |
| Why is it so fun to pose in front of lingerie? | From left, fashion bloggers Kat Khatibi and Afroza Khan |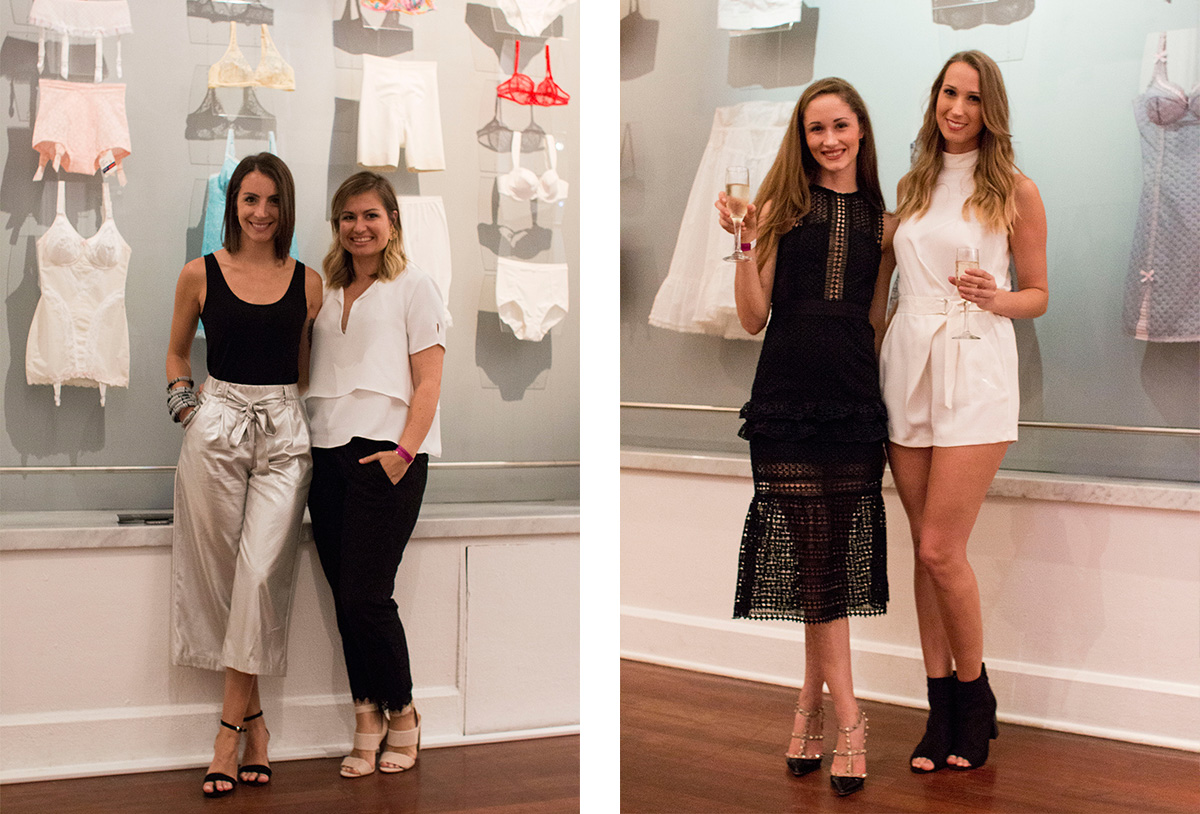 | | |
| --- | --- |
| Fashion blogger Loreana von Plocki (on left) | Fashion blogger Kyleigh McCollam (on left) |

| | |
| --- | --- |
| Fashion bloggers Ana-Florentyna and Laura Albouy | The dashing Mirka Lugosi |

| | |
| --- | --- |
| Display of work by lingerie stylist Salima Abes, recent graduate from the university ESMOD Paris whose work was recognized by Lingerie Française with an invitation to Miami | What we wore... |